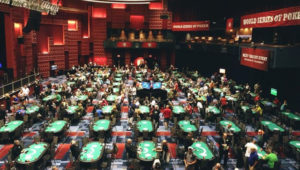 With the greater part of 2020 overshadowed by Covid19 restrictions, several businesses have suffered from the mandatory lockdowns imposed by governments of the world. Hence, as an entrepreneur, you cannot but wonder what will be the best area to try to build a business in this period. In 2021, regardless of the area you wish to build a business, it would ideally be a business where you can serve your clients and customers without much physical interaction- hence, best to build an online one. This will help you avoid the obstacles of the Covid-19 restrictions. 
Several businesses such as online casinos canada have not felt the impact of the lockdowns compared to physical casinos since they are online and offer players the same fun. Therefore, in thinking about your more preferable area to build a business in 2021, you should make sure it is online. Some of the areas you can try include:
Dropshipping
Dropshipping involves you selling products online. What makes dropshipping so good is that it does not matter whether you can afford to purchase your inventory or to store them. This is because it is a model in which you need not deal with the products physically. What you simply have to do is create an online store and work together with suppliers that will help in storing, packaging and shipping orders to your clients. You also need not worry about the best products to deal in since there are dropshipping apps that help you to discover the products in demand.
The major reason a lot of persons are attracted to this area of business is you need not have an inventory, and you can easily avoid Covid-19 restrictions and still make good money in 2021.
Translation
If you know multiple languages, then this area of business is just for you as the demand for multilingual persons is on the rise. So, if you are fluent in English, French, Spanish, or any two languages at all, you should think about creating a business through which you can make money. To begin this business, you can register on websites such as Fiverr and Upwork, where you can easily set up your profile, set your rates and get clients. The best thing about them is the higher your ratings, the higher your patronage by clients and the higher you can set your rates.
Another advantage of this business is you may get patronized by companies to do extensive translation works. This means you can even expand your business and hire translators in additional languages
Website Flipping
One of the modern online business ideas which has thrilled everyone is Website flipping. Website Flipping involves you purchasing an already operating website, but then making improvements on the content, as well as the design. Upon making these improvements, you then put the website up for sale at a higher price than you bought it.
You can purchase and make website sales for profit in certain places. For instance, Shopify's Exchange marketplace permits you to purchase ecommerce websites which you can make improvements on by SEO Optimization, content creation amongst other strategies. Immediately your website starts getting traffic and increased revenue, you can then list it for sale.
Virtual Assistant
Another effective idea is offering to serve as a virtual assistant. In modern-day businesses, sole proprietors up to big corporate organizations require assistance in their daily operations. So, you can make use of your outstanding administrative knowledge and skills to ease the burden. You will definitely get your pay for the effort and time you put in carrying out the administrative tasks, such as scheduling of meetings and answering emails.
You can start up your career as a virtual assistant by clicking on the online ads on websites such as PeoplePerHour, FreeUp amongst many others. 
Online Tutoring
This is for you if you are an expert in any educational field, whether it is science or arts. Online tutoring is quite easy and you simply teach your students from the comfort of your home. Though, you should take note that some platforms require you to have a university degree in the course you wish to tutor. 
To be easily recommended, it is advisable that you teach subjects you are an expert at since you get to share your knowledge to develop the knowledge of your students. Some online tutoring websites where you can begin include Tutor.com, or Skooli. You can also make use of Google meet, Skype or other video conferencing sites to communicate with and lecture your students.
Content Writing
This is one which you should try out. Virtually, every company that extends its business online requires assistance in the creation of content for its products. Therefore, this is one area of business you should try to build. Some websites where you can find your clients include BloggingPro, Remote.co. There are also Facebook groups you can join which introduce you to content writing as a business.
When it comes to this business, there is a lot of competition. Therefore, you must be able to show what stands you out, your selling point could be optimization of keywords in your content or timely delivery of work. Just do what makes you better.
WordPress Support
WordPress hosts many websites, and the majority of website owners need a form of assistance. Therefore, if you are familiar with how the platform operates, then this is another money-making business you can venture into. Some form of help you may need to render includes fixing of CSS, locating and addressing security issues.
It is advisable that you make a website where your services are listed to avoid the heavy commissions you may incur on websites like Upwork. This way, you get to also interact easily with your customers and clients.
Email Marketing
Writing emails is easy no doubt. So, for this, you just need to write your emails in a more formal and attractive way for clients. It is that easy. Once you have shown the skill to draw more recipients, your services will be in high demand.
You can also register on Upwork or Fiverr to get your first clients in this business. 
Your aim for building a business is to make profit. The businesses listed above are easy to begin and do not require so much physical interaction. They are proven to be among the most effective in 2021 as you can easily avoid being caught up with Covid-19 restrictions on your business.
Comments
comments