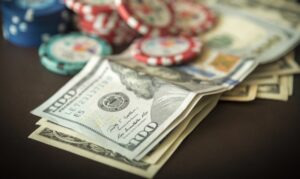 In most states in the US, betting is legal in one form or another, although it is fair to say that that is a spectrum that covers a lot of different shades. It's easy enough to look online and find a list of which states have the most relaxed rules and which ones are a little more buttoned-down. However, if you're just interested in playing a few games and don't want to go to all the hassle of learning the finer points of gambling law, then sweeps casinos might be for you.
Sweeps casinos are very much along the lines of a social casino, in that you don't necessarily have to pay to play, and it's possible to win prizes rather than cash, making the experience feel a lot less pressurized. So it's no surprise that we're seeing a lot of new sweeps casinos in 2022, allowing a larger audience of players to get some experience of the best casino games. The question for North Carolinans is, are they legal to play in this state?
North Carolina has some restrictive laws when it comes to gambling
While the laws have been relaxed on a federal front, this does not immediately mean that North Carolina permits betting facilities within the state. At the present time, state congress has not passed laws regulating casino betting for money in North Carolina. It's possible that this will happen in the future, but until such time as it does, there will be no casinos operating out of North Carolina for real money betting. While it might not be definitively illegal to run a casino, it is impossible to get a license in a state that does not have regulations.
But does this affect sweeps casinos?
It is agreed at a legal level that casinos are places in which games of chance can be played for money in order to win cash prizes. That's a pretty fair description of gambling. What it isn't, is a fair description of sweeps casinos. If you're not paying to play, and you're not aiming to win cash prizes, then it would seem that sweeps casinos don't automatically fall under the problematic definition, and as such, they should be legal. And indeed, there is nothing preventing you from playing at sweeps casinos in North Carolina.
Can you play at sweeps casinos in Charlotte?
The truth is that a lot of people can, and do, play at sweeps casinos in North Carolina, including in Charlotte. Some of these casinos may not operate out of North Carolina, due to the often confusing licensing laws. There are some people who believe that sweeps casinos are also illegal, but this is not the case. As long as you're not gambling money on games of chance to win money, you can enjoy the games at a sweeps casino without any concern. In the meantime, it is worth watching the future decision-making of the SC state legislature. There is potential legislation being advanced that could, in future, make other forms of casino legal in the state. It's an uphill battle, but it could yet happen.
Comments
comments