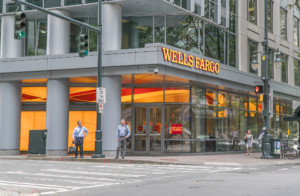 Charlotte and San Fransisco based Wells Fargo (NYSE: WFC), the nation's third-largest bank, just announced plans to lay off between 5-10% of their entire workforce (13,250-26,500 total employees) over the next 3 years as part of their ongoing recovery plan.
The company currently employs around 20,000 people in our region, so if the cuts were to be made equally across the board, it could mean 1,000-2,000 people in Charlotte would lose their jobs.
Well's CEO Tim Sloan sent out a press release yesterday noting that the layoffs will help the company in 'accelerating adoption of digital self-service capabilities' and improving overall efficiency around the company.
"We are continuing to transform Wells Fargo to deliver what customers want – including innovative, customer-friendly products and services – and evolving our business model to meet those needs in a more streamlined and efficient manner," Sloan said.
Sloan did not indicate which departments or divisions of the company would see more cuts but did say that the layoffs would include both displacements and attrition over the next 3 years.
"Wells Fargo takes very seriously any change that involves its team members, and as always, we will be thoughtful and transparent, and treat team members with respect," said Sloan. "We have robust programs to make impacted team members aware of other job opportunities within Wells Fargo and provide support as they transition to the next phase of their careers. And even as we become more efficient, Wells Fargo will remain one of the largest employers in the United States."
Comments
comments