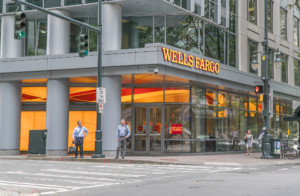 Wells Fargo just released their 4th quarter earnings report, and in it, they announced a total workforce reduction of 6,400 employees while also realizing a $3 billion profit in the last 3 months of 2020.
The massive job cuts were the bank's highest number of layoffs in its recent effort to reduce costs.
Their $3 billion profit was an increase from the 3rd quarter of 2020, but was flat compared to the 4th quarter of 2019.
In the report, Wells Fargo CEO Charlie Scharf announced more layoffs were coming as part of his 250 "efficiency initiatives", resulting in a potential $8 billion of overall spending cuts. When one door closes, a new one opens. For those who have been downsized, it's an opportunity to learn something new and restart their careers. But learning new things is difficult and time-consuming. You can make it easier on yourself and use essay writing services that can help with a wide range of tasks.
The initiatives include shutting down at least 250 local Wells Fargo branches in 2021, eliminating several layers of management, and selling at least a 5th of its entire real estate footprint.
"With a more consistent broad-based recovery and as we continue to press forward with our agenda, we expect you will see that this franchise is capable of much more" Scharf noted.
Wells Fargo currently employs 27,000 workers in Charlotte (the company's East Coast Headquarters). It's unclear how many of the bank's employees here in the Queen City will lose their jobs this year.
Comments
comments