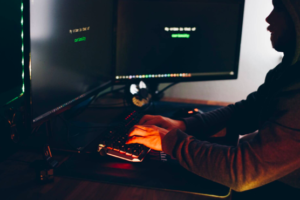 Smart TV is a cutting-edge tech TV that allows you to stream your favorite content, browse the internet, listen to music, and access useful apps. However, accessing some geo-restricted content and apps from specific regions is challenging. But this is where VPN providers come in.
VPNs are essential tools in streaming geo-restricted content on many sites and social media all over the world. These VPNs keep your online activities hidden and mask your IP address from Internet Service Providers and cybercriminals. Though most modern Smart TVs are not VPN compatible, you can still manage VPN and select Samsung TV to watch Netflix and other restricted content. However, you will need to find a way to install a VPN on your Samsung TV. But how do you install a VPN on your VPN non-compatible Smart TV?
This article will show you the most authentic ways of installing a VPN on your Samsung TV.
Installing a VPN on Samsung Smart TV
Samsung Smart TVs use the Tizen Operating System, which doesn't support VPN apps. Therefore, you will require to install a VPN on the router, enable Smart DNS, or use Windows connection sharing.
Though setting up Smart DNS is the easiest option, it does not encrypt your connection. As a result, your activities will not be kept private. You could find standalone DNS proxies, but streaming services frequently block them, and they can collect your personal data.  
Installing a VPN on your router has one key advantage: not only will your Samsung TV access restricted content, but all the devices connected to the router can unblock geo-restricted content. However, you will have to check your router manual to confirm whether the router is VPN-compatible or not. There are different types of routers: a DD-WRT/Tomato router, a pre-flashed router, and a VPN-compatible router. As a result, installing a VPN may vary for each router category. 
Luckily, we will show you the processes of installing a VPN on your Samsung TV.
Setting Up a VPN on Samsung TV Through Your Router
Though specific routers may differ slightly in their processes, the basic steps for setting up a router with a VPN are similar.
Download your preferred VPN: Numerous VPNs are compatible with Samsung Smart TVs. Go for an easy-to-install router app.

Find the router's IP address: This is pretty simple. Type "IPCONFIG" in the Windows command prompt." The "Default Gateway" is the router's IP. If you use a Mac, you can find it under System – Preferences – Network – Advanced – TCP/IP.

Log in: Log in to the router by typing the IP address into your web browser.

Configure the router using the guidelines on the VPN's website.

Download the Netflix App, sign in, and start streaming movies on your Samsung TV.
Setting UP a VPN on Samsung TV with a Virtual Router or Windows Connection Sharing
You can set up connection sharing via an ethernet cable from a VPN-protected device to your Samsung TV. Alternatively, you can share your device's WiFi connection. Though an ethernet cable will offer faster speeds, connecting via WiFi is more convenient. If you have installed a VPN on your Windows PC, you can share the VPN connection with your TV by turning the PC into a Virtual Router. However, you will require:
A PC with a Broadcom-based WiFi adapter

A subscription that uses OpenVPN

Admin rights to the PC
You can check if your PC can set up a virtual router by clicking here:
Type "Command Prompt" on the Windows search bar and select "Run as administrator."

Type "netsh wlan show drivers" on the window and press enter.

Look for "Hosted Network Supported."

If it reads "Yes," you can use your PC to create a Wireless Hotspot.
Follow the following steps to set up a virtual router:
Download your preferred VPN for Samsung TV

Connect to the VPN via a server in the country with the content you need to access. 

On your Windows PC, open "Mobile Hotspot Settings."

Select your WiFi network under "Share my Internet connection from."

To share the VPN, activate the mobile hotspot.

Connect your Samsung TV to the mobile hotspot.

Watch your geo-restricted content.
Setting Up a VPN on a Samsung TV Using Smart DNS
Download your preferred VPN with a Smart DNS feature

On your VPN's website, find the Smart DNS page and activate Smart DNS.

Go to the Settings Menu on your Samsung TV.

Go to the Network tab and pick either WiFi connection or Ethernet Connection, depending on how your Smart TV is connected.

 Open the Network Status tab, pick "IP Settings," then "DNS Settings," and pick "Enter Manually."

Under "Primary DNS," type one of the DNS addresses you find on our VPN's website.

Click Ok, restart your Samsung Smart TV, and enjoy watching. 
Watching Netflix on Samsung TV VPN is one of the best ways of getting more from your TV, especially if you pay a subscription fee. A VPN will enable you to access most of the content. 
Comments
comments