Volaris, the ultra-low-cost Mexican airline operating in Mexico, the United States and Central America, announced a new international route from Charlotte to Guadalajara, increasing its network of point-to-point connections.
Volaris consistently focuses on reaching the destinations sought by its customer base, and increasing connectivity between Mexico and the United States. As a part of this effort, beginning on November 22, 2018, Volaris customers will be able to fly directly between Charlotte and Guadalajara. In their press release, the company says that Charlotte is recognized for its award-winning museums and lush tropical gardens.
"In the Volaris family, we think about the needs and destinations that our customers most seek. Therefore, we continue to expand point-to-point connectivity at a national and international level, and with this new route we strengthen our presence in the United States," said Miguel Aguiñiga, Distribution and Market Development Director for Volaris.
Flights on the new route and itinerary will be available beginning Thursday, November 18, 2018.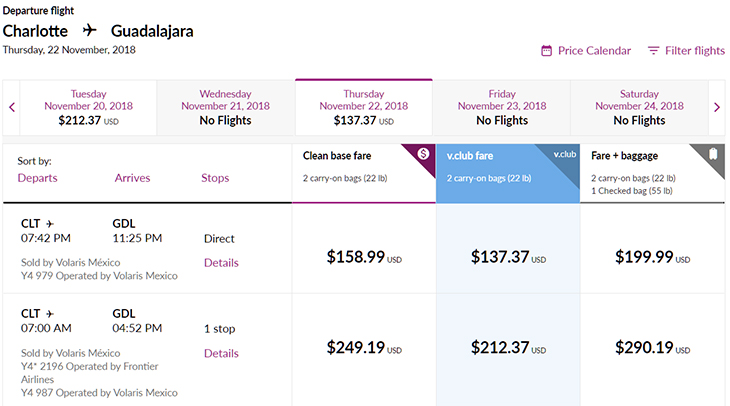 Tickets are on sale at promotional rates thanks to the advance purchase and the "Clean Rate" scheme, where Clients only pay for the services they need. You can now purchase your tickets through the Volaris website at volaris.com.
Comments
comments