A couple visitors to North Carolina's Tryon Palace just captured footage of eerie figure that people around the world are calling a ghost.
The footage shows what looks to be a semi-transparent woman wearing pilgrim-style clothes (the type that would have been worn when the home was being used as a plantation).
The figure appears very quickly in the video, which is then re-wound in slow-motion so you can get a good look;
Over half-a-dozen news sites around the world have since published the video over the weekend (most of them are from the UK), including; the Daily Mail, Metro.Co.UK, The Interrobang, The Sun UK and the Mirror.
The Sun quoted Danielle, who took the video, in saying; "The palace is actually known for being haunted. There was a fire there in 1798 and I believe it started where the servants used to live."
"It was like she was see-through. You couldn't see her back at all as it was mostly out of the picture."
In spite of freaky titles that are being used to pump out the video, including; "MAID OF HORROR: Spooky footage shows 'ghost' of female servant stalking US mansion where she burned alive in 18th Century fire," most people on social media have expressed doubt that the video shows an actual ghost.
Why publicize these fibbing nitwits? Askin' for a friend.

— midwayBetween (@mwbhere) July 22, 2017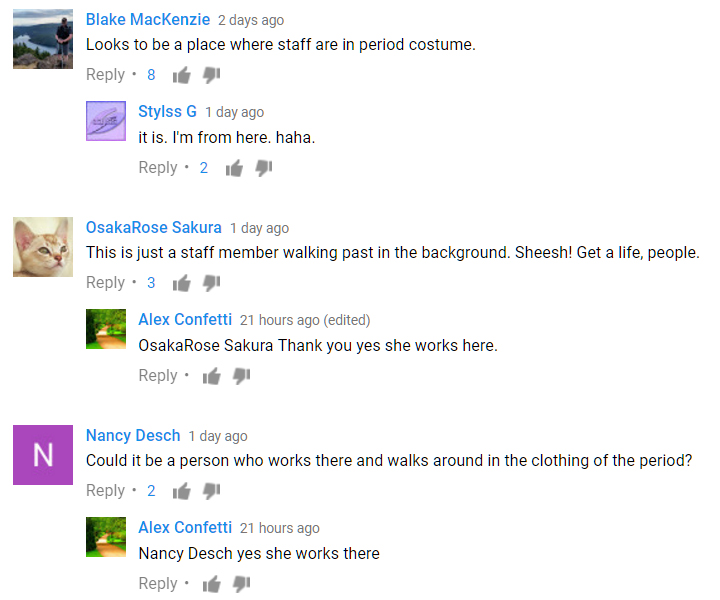 What do you think about the video?
Do you think it's a real ghost?
Comments
comments