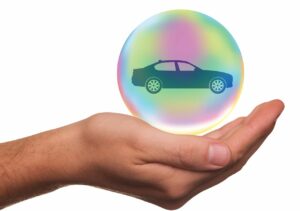 If you are looking for an electric car, then you've got plenty of options in today's day and age. All types of electric cars are coming into the public's eye, and electric SUVs are one of the cooler options. Of course, one of the best electric SUV options is the Vauxhall Mokka Electric SUV, but why?
Well, that's what this review is going to answer for you, and by the time you have finished reading it you will want to go buy an electric SUV for yourself!
How Does It Drive?
Of course, for most people it doesn't matter if the car runs on electricity, natural gas, petrol, or diesel. All they really care about is how well the car in question drives! The Vauxhall Mokka Electric SUV doesn't stand out from the crowd or pull ahead from its competitors in this regard. 
It can go from 0-60 mph in a time of 9.2 seconds and has a top speed of 93mph. Which is pretty respectable for an electric car, but many drivers are asking how far the car can go before it needs to be plugged in, and the official answer is 209 miles. It's shorter than a lot of other electric cars, but it still gives you plenty of drive time before you need to find an outlet. 
However, in most real world tests often will give you around 150 miles. The Vauxhall Mokka Electric SUV also takes around 7.5 hours to charge from a 7kW home wall box, or around 45 minutes from a 50kW service charger. If you can find a 100kW charger, then the charge time will drop down to 30 minutes.
The car is also quiet and gives a smooth ride if you are driving slowly, and as long as you aren't tearing down the road, you will feel very comfortable inside the Vauxhall Mokka Electric SUV!
What Does The Inside Look Like?
It might be only a few inches taller than a hatchback, but it is an SUV and comes with high mounted seats and a tall bonnet to make it feel like you are driving a large SUV. You will get a lot of visibility from the front and sides, but over the shoulder visibility is hampered by a rising window line. But the car does come standard with rear parking sensors and a rearview camera (and comes with front sensors as an ultimate option.)
The dashboard comes with both physical buttons and knobs for climate control and the volume of your media, but a simple and digital instrument display that you can use as well. The digital software can be quite laggy to use and it can be clunky at times, but you do get Android Auto or Apple CarPlay to round things out.
Interior Storage And Being In The Car
You will get plenty of headroom and legroom as you step inside of the car, even if you are a taller driver. Additionally, you will find a reasonable amount of storage space, a well sized glove box, and some door bins and storage trays at the bottom of the dashboard. The front seat has quite a lot to offer, but if you are tall and pressing yourself into the backseat you might find that you have some problems due to the tall window line and tapered roof. The poor rear leg room can also make you feel wedged in if you are around 6'ft or taller, and the rear seats don't recline a lot. 
That being said, if you are a shorter driver, then you will have plenty of leg room and backseat space to work with. 
How Much Does It Cost?
If you are looking to purchase a Vauxhall Mokka Electric SUV, it is pretty middle of the road in terms of price. It's worth it for company cars though, because electric cars can offer benefits in kind tax savings over petrol and diesel cars. Just make sure to stick with the entry level trim option, which will give you everything you could need, all without paying extra for the Ultimate trim.
All in all, the Vauxhall Mokka Electric SUV is a very good SUV if you want to grab an electric car. There are better options, there always are, but for the price you are paying and the road trips you will be going on, this SUV is a great electric option to take out for a spin on the open road.
Comments
comments