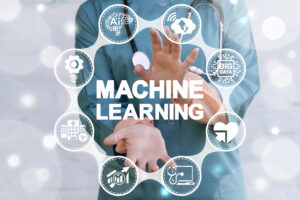 If you want to market anything, you will need to capitalize on visual based content because they can easily boost engagement and interest in your brand, online and offline. The use of visuals can help to communicate emotions and engage with target audiences in an impactful and long lasting way. Photo editing is a critical aspect of this process, as it gives users the ability to alter and enhance an image after it has been taken. Despite this, the process of photo editing can be complex and intimidating, especially for those who are not experts in the field of graphic design or photography.
VanceAI can be a great solution for this problem, offering a user-friendly, AI-based photo editing platform that aims to make photo editing accessible for everyone. The platform offers a wide variety of tools under its Productivity series such as AI Image Sharpener, BGremover, and AI Image Denoiser. These tools utilize advanced AI algorithms to edit and enhance images automatically, making it easy for users to achieve professional-quality results without the need for extensive time or effort.
Additionally, the platform offers manual editing options within the Workspace, allowing users to customize their images according to their specific needs. This makes it perfect for businesses and individuals looking to improve their visual content but don't have the resources to hire professionals, or for professionals who are looking for a powerful, yet easy-to-use solution to optimize their workflow.
Pros:
VanceAI is a platform that cares about accessibility for users. That's why it regularly introduces features such as VanceAI JA, a Japanese language version of VanceAI.
The platform has a thoughtful UI design and with Workspace, users can easily edit photos while being able to manage other aspects.
With VanceAI, you can also benefit from the multiple image editing and enhancement tools that it provides to make better images.
Cons:
Some tools on the platform could use more manual editing options.
VanceAI PC should be updated to include more VanceAI tools.
What Is VanceAI?
VanceAI is a cutting-edge photo editing platform that utilizes Artificial Intelligence and Machine Learning technologies to deliver advanced features and performance that are not typically found in traditional photo editing software. The platform offers a wide range of tools, including the AI Image Enhancer which improves the quality and clarity of images and the AI Image Upscaler which increases the resolution of images.
VanceAI also offers tools for more specific tasks such as image restoration and background removal. One of the examples is the VanceAI Photo Restorer, which is responsible for repairing old photos that have been damaged by factors like image noise, tears, and more. The platform is available online or as software applications or APIs, and can also be accessed on mobile devices through a web browser. The platform also offers different subscription models to suit different needs and budgets.
One of the key benefits of AI-based photo editing is that it can make the process more accessible and user-friendly for beginners. Traditional photo editing software can often be complex, and it requires a significant amount of time and effort to master. In contrast, AI-based photo editing tools, such as those offered by VanceAI, handle many of the technical details automatically, allowing beginners to focus on the creative aspects of editing photos. Moreover, AI-based photo editing tools often have user-friendly interfaces and simple controls that make it easy for beginners to get started and quickly produce professional-quality results.
VanceAI Productivity Series Tools – Performance Overview with Examples
The review will now move onto the six Productivity series tools out of the twelve.
Make Images Sharpened with VanceAI Image Sharpener
VanceAI Image Sharpener is a powerful tool for improving the quality and clarity of an image. The tool utilizes AI-based algorithms to automatically detect blur in an image and apply correction to specific areas without degrading the quality of other aspects. This makes it ideal for correcting blur caused by various factors such as camera shake, slow shutter speed, or using a low-quality lens.
In addition, the tool offers the ability to fine-tune the sharpening effect using sliders or the blur-selection feature, giving users more control over the final results. The user-friendly interface makes it easy for beginners and professionals alike to unblur image with minimal time and effort. It's also worth noting that the process of sharpening is efficient, which is particularly useful for users who have a large batch of images that need to be sharpened. The Image Sharpener is a powerful tool for improving the quality and clarity of an image, making it a valuable addition for anyone looking to enhance their photos.
The Image Sharpener makes all aspects of the image appear much sharper than before. As you can see from the leaves in the front and the small cottage space in the background, there is an increase in contrast as well as depth of color.
Make Photos Look High Definition with VanceAI Image Enhancer
The AI-based image enhancement algorithms used in VanceAI Image Enhancer can help users to automatically detect and correct various image issues such as lighting, color balance, and composition. This makes it easy for beginners who may not be familiar with traditional photo editing software to achieve professional-looking results. The tool also offers a range of manual adjustment options, including brightness, contrast, and saturation, which can be used to fine-tune the final result.
In addition, in the Workspace, it offers options like standard, art, anime, and text, which gives users more control over the final outcome. All these features make VanceAI Image Enhancer a valuable tool for anyone looking to improve the quality of their images. Social media platforms such as Instagram, Facebook, and LinkedIn have become increasingly visual, making it more important than ever to have high-quality images to showcase on your profile. Not to mention that an Image Enhancer like this can also be helpful for improving the quality of product photos.
The Image Enhancer makes the color tone darker and richer after processing. Also, the smaller details in the image, such as the person on the beach and ocean textures, can be seen more clearly.
Clear Out Unwanted Noise with VanceAI Image Denoiser
VanceAI Image Denoiser can offer a valuable solution to photographers, designers, and photo editors who often have to work with low-light conditions which can cause images to have unwanted image noise or film grain. This can be an especially challenging problem for those who are looking to achieve high-quality and professional-looking results. With the help of AI algorithms, VanceAI's Image Denoiser can quickly and easily detect and remove image noise from images, providing users with cleaner and clearer images. The tool also provides various manual options to fine-tune images, including a slider for moderating the level of image noise reduction. This feature can be particularly useful for those who want to preserve some of the image noise or film grain for artistic purposes. VanceAI Image Denoiser can be a powerful and valuable tool for anyone looking to improve the quality of their images by removing image noise.
In this case, the Image Denoiser clears out a noticeable chunk of image noise from the image and when you look closely at the details, the tool also restores some of the color to the image.
Convert Small Images to Bigger with VanceAI Image Upscaler
VanceAI Image Upscaler is a powerful and useful tool that can help users to increase the resolution of their images while also enhancing the overall quality of the image. One of the standout features of this tool is its ability to upscale images to a large extent. Using the online version of the tool, users can upscale images up to 8x the original resolution, while the VanceAI Software offers up to 40x upscaling. This makes it possible for users to take low-resolution images and turn them into high-quality, high-resolution images with ease. Additionally, the Image Upscaler in the VanceAI PC version features a real-time preview function. This enables you to see changes as you make them. This feature can be particularly useful for professionals working in fields such as graphic design and photography where image quality is of the utmost importance.
As expected, the Image Upscaler is able to keep the finer details intact while upscaling the image. In this case, the image has been upscaled 4x times the original.
Make More Image Designs with VanceAI BGremover
BGremover is a powerful tool that can save users a lot of time and effort when it comes to removing backgrounds from images. It utilizes AI-based algorithms to accurately and quickly remove backgrounds, making it easy for users to create transparent images with minimal manual effort. With the new added feature of the ability to replace backgrounds with different options or even upload their own, it gives users even more flexibility and control over their final images. Additionally, the brush tool, accessible after processing an image, allows for fine-tuning and precise editing, making it a valuable tool for anyone working with images that require background removal.
After processing the image, you can also access the Change Background feature that you will find above the Download Image button. This allows you to switch the transparent background with other kinds of backgrounds, such as solid colored backgrounds, backgrounds with landscapes, or something that you can upload by yourself.
Make Image Size Smaller with VanceAI Image Compressor
VanceAI Image Compressor is a powerful tool that can help users to reduce the file size of their images without sacrificing quality. This can be particularly useful for users who need to store or share large numbers of high-resolution images, as it can help to save space and reduce loading times. The tool uses advanced AI-based algorithms to analyze and optimize images, allowing users to achieve significant file size reductions without losing image quality. Additionally, users have the option to fine-tune the compression settings to suit their specific needs, making it a versatile and flexible solution for a wide range of use cases.
Using this tool is pretty easy. All you have to do is click on the Upload Image button on the screen and upload your image. The tool will process the image and you will see the download option when the image is ready for download.
VanceAI Pricing
VanceAI also offers a range of subscription plans for users with different needs and budgets. Registering there will give you 3 image credits per month for free.
The starting subscription plan is quite affordable, costing only $4.95 per month and offering 100 image credits. This plan also includes exclusive features such as batch processing and advanced AI options. For users who need more image credits, there are also plans with 200, 500, and 1000 image credits available at higher prices, $6.95, $11.45, and $17.95 per month respectively.
Additionally, VanceAI also offers a PC version of its software starting at $19.99 per month, as well as an API version with a minimum cost of $39.8 for 1000 image credits. This variety of subscription plans makes it easy for users to choose the one that best suits their needs and budget.
VanceAI Alternatives
VanceAI provides alternative options for its users who may not require the original tools in entirety in some situations. These alternatives are basic versions of the VanceAI tools, with limited functionality and a simpler design. However, they are offered at no cost to the user. For example, users looking for a more basic image enhancement tool can use photoenhancer.ai as an alternative to VanceAI Image Enhancer. Additionally, image-upscaler.com can be used as a free alternative to the VanceAI Image Upscaler tool. Another example is VancePDF.com, a free, web-based PDF processing tool that is also provided by VanceAI.
Final Verdict
VanceAI is a highly beneficial platform for anyone looking to improve their photo editing skills and produce professional-quality images. The tools offered in the Productivity series use AI and Machine Learning technologies to make photo editing easier and more efficient. The platform is user-friendly and offers a range of manual editing options, making it accessible for users of all skill levels. However, the platform may still have room for improvement, such as adding more tools to the PC edition. Overall, VanceAI is a great option for anyone looking to enhance their images with minimal effort and cost.
Comments
comments