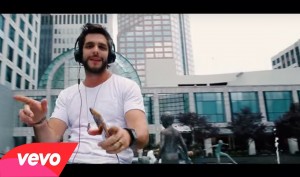 We're living in the video ad era. Some companies might not use this marketing technique, but they'll probably move in this direction at some point if the most modern advertising methods interest them. They probably won't feel content plastering their company's name on billboards or creating radio spots that talk about their products and services.
We'll talk about how video ads help businesses in the following article. If you own a company and are not using video ads yet, you might want to consider the following points and allocate some money for this marketing strategy.
You Can Create Video Ads that Encapsulate Your Brand Identity
Video ad creation is a very popular strategy, which is why so many companies choose to pursue it at some point. These companies understand that brand identity matters. You only have so many outlets for conveying your brand's identity in a targeted and deliberate way.
You might have a website and app for your business that convey your brand's identity. When someone visits your site or downloads your app, they can look at your logo, your color scheme, the font you chose, and your copy, among other elements. They will take something away from all of that. They'll get a brand impression that will lead them to buy from you or not.
However, it's not so easy to get someone to visit your site or download your app if they don't know about your company yet. You need to find some way to attract new clients, similar to cold calling in the past.
Video ad creation can sometimes accomplish that. You'll contact a company that makes these ads and give them a budget, along with an idea or a script. If they make the ad you want, you can feature it on social media platforms. You can put it on the social media platforms you know your ideal customer will probably use.
When they browse on that social media platform, your video ad can appear. You can pay for someone to watch that video before they view other content, or you can set up that video as pay-per-click advertising. With pay-per-click ads, you won't pay until someone clicks on the video and watches it.
This strategy can get you some attention from potential customers that didn't know about your company before. You might find individuals visiting your website or typing your company's name into a search engine that didn't know anything about you previously.
Become More Recognizable
When you think about certain brands, you probably associate particular images with them. You might even think about color schemes or fonts.
Think about brands like Coca-Cola, McDonald's, Home Depot, Target, and others. Can you imagine each company logo and the colors they use when you consider each one? You probably can. The red target logo for the Target brand might spring to mind, or the white on red that Coca-Cola has used for decades on their cans and their packaging.
If you create video ads, you can get a company to customize them with the color you want for your business. You can employ the font you utilize on your products or your website. You can use your brand's logo so that people start recognizing it when they see it.
Your video ads can potentially attract new customers to come check out your site or app and buy your products, but they can also promote your brand identity through the details you use. You can also create ads that convey a particular feeling or mood.
Maybe you want to convey romance if you're selling jewelry or prestige if you're selling high-end watches. Perhaps you want a funny or upbeat mood if you sell candy, and kids are your target consumers.
Your video ads should perfectly get across a kind of ethos. If you don't have one for your company yet, think about coming up with one before you engage with a company and start talking about the video 
ads they can create.
What to Look for From a Video Ad Creation Company
You'll also only want to give your money to a video ad creation company that knows their business and will give you the most for your ad dollars. You probably don't have an unlimited ad budget, and you want to hire a company that helps you stretch your funds to their limit.
The right company can give you some video ad ideas if you haven't come up with viable ones yet. They can also create ads for you that will run seamlessly on your social media platforms of choice, or elsewhere if you so desire.
They should know how to create multiple ad sizes that will present your messages across many different channels. They should know how to edit each ad so that it seems professional and high-quality. You don't want a low-quality ad as the way that someone encounters your brand for the first time.
You also need a company that knows how to create ads that work well with the most popular platforms, such as Instagram, Meta, LinkedIn, Twitter, TikTok, and many more. If you're not sure which ones you want to use, you can talk to the company about that as well. They should have some suggestions based on the potential customers you're trying to attract.
When you understand what the right video ad campaign can do for your company, you'll feel some excitement when you launch it. If you can get the videos that you envisioned and showcase them in front of the proper audience, you should soon see the engagement numbers you crave. You might double or triple your sales using this tactic alone.    
You might also have a video go viral, and if you can do that for the right reasons, you can achieve instant success for your company and brand. You might even get a retweet from a celebrity, and that's likely to get you sales numbers you never envisioned in your wildest dreams.
Comments
comments