Lara Americo is a local artist and activist. She has been involved in multiple protests at the local and regional level. Americo was at the protests and riots in September after Keith Lamont Scott was shot and killed by a police officer. She was also present at the protests on Wednesday night after the ruling was made by Charlotte's District Attorney Andrew Murray.
Here is some of the exclusive footage she took during the Keith Scott protests:
Americo protests when she feels strongly about something that is not fair and believes should be changed by the people in power. "When you are at the point when you feel like you have to protest, it's mostly because you don't feel heard any other way," said Americo.
"Protest is the last resort to try to get your voice heard and try to correct some injustice that has happened to you due to some legislation or something the government is doing that you don't feel is fair."
Americo has never been arrested for protesting. She said, "I try very hard not to be arrested because I am transgender and it can be dangerous. It is also hard for me to come up with bail money."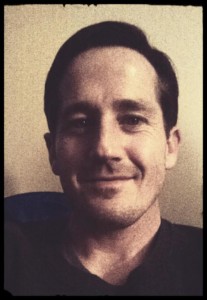 Adam Owensby is assistant public defender with Mecklenburg Public Defenders. In 2016, his office processed 15-20 misdemeanor cases and a few felony cases, most from the September protests and riots after the police shooting of Keith Lamont Scott.  Most of the charges were for failure to disperse on command, but they also processed disorderly conduct, injury to real property and communicating threats.
Owensby answered a few questions about protesting from his perspective as a public defender:
What are things that might get someone arrested during a protest?
"Several. Reasons range from committing general crimes like larceny, robbery, arson, to more protest-specific criminal charges, such as failure to disperse on command."
Why might someone want to get arrested during a protest?
"Typically, the motivation for peaceful protesters to get arrested during a protest is to highlight some perceived ill in society-such as a law like HB2 or police misconduct—that is considered to be immoral, discriminatory, or unethical. Arrests increase media exposure and can raise public awareness, begin social and political conversations and bring much needed attention to the issues."
How does civil disobedience fit in?
"Civil disobedience is any act that consciously seeks to openly violate, or otherwise break a law, policy, or ordinance, that is considered to be unfair, immoral, or unethical for the purpose of bringing attention to that unjust law. Dr. Martin Luther King, Jr. is a prime example of this sort of thing."
What does an arrest for protesting cost in legal fees?
"This, of course, depends on the nature of the criminal charge.  A simple, low-level misdemeanor can be relatively inexpensive. This is because little time is required to defend such a case. A more serious protest-related charge, such as arson, can get expensive, since several hours, including a jury trial, will need to be spent on defense-related matters."
What does the arrest process look like?
"If several people are arrested during a protest, they will be taken by the officer to the intake center at Law Enforcement Center (the police station).  A Magistrate will determine if the officer had Probable Cause to arrest that individual. If yes, the Magistrate will set a bond.  This process typically takes several hours."
If found guilty, how does this reflect on a person's record?
"If found guilty of any criminal offense in North Carolina, it will stay on your permanent record, unless the matter is eligible for expunction at some point down the road.  Any background check will reveal any pending charges and all previous convictions."
Disclaimer: Opinions expressed should not be considered legal advice for your specific situation.
Comments
comments