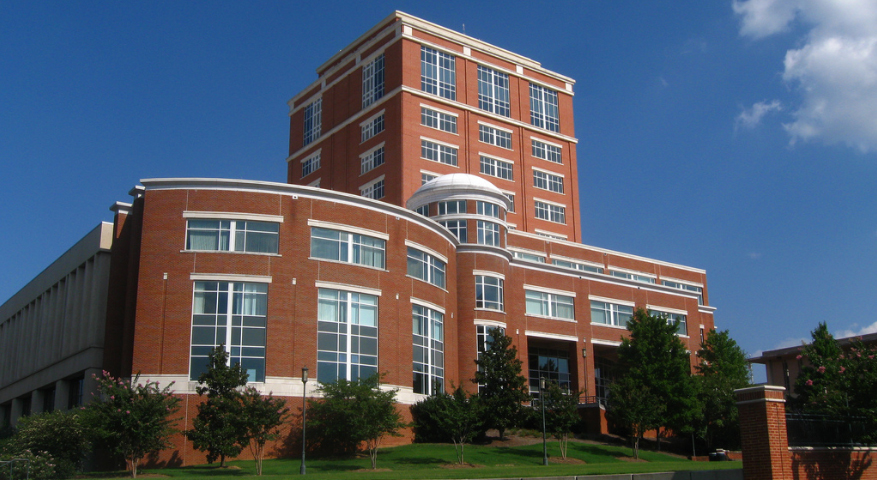 UNC Charlotte's Energy Production and Infrastructure Center (EPIC) has been selected for a $3.6 million award from the U.S. Department of Energy Solar Energy Technologies Office (SETO) to improve the resilience and reliability of the regional grid. Badrul Chowdhury, professor of electrical and computer engineering, is the principal investigator for the project.
The EPIC project, one of 10 chosen nationwide for support and the only one in North Carolina, is part of a collaborative effort among the North Carolina state government, utility companies, industry and universities to develop an advanced microgrid control architecture. It will be able to coordinate seamlessly with the bulk power grid at multiple points of common coupling, automatically balance load and generation, provide critical services at a minimum, detect faulty conditions on a continuous basis, communicate with distributed energy resources, form networked microgrids with neighboring communities when needed and maintain safe operating conditions at all times.
"Federal support at this level recognizes the ascendance of energy as an area of research excellence for UNC Charlotte," said Rick Tankersley, vice chancellor for research and economic development. "EPIC's role in the ongoing public-private partnership that is driving novel solutions to critical energy challenges is making a sustained impact in North Carolina, with implications for influence nationally and globally."
The proposed control architecture will be tested utilizing a unique digital-twin approach to which laboratories will have direct, real-time connections to microgrids operated by the major utilities in North Carolina. A field demonstration at Duke Energy's Hot Springs microgrid is also planned.
"This selection was the culmination of a strategic objective of EPIC that began in 2018, in partnership with federal, state and local government agencies and Duke Energy," said Michael Mazzola, executive director, EPIC. "I look forward to moving our previous work in community resilience to the full demonstration phase. With the active support and partnership of State Energy Director Sushma Masemore, this project will be a national model for organizing a resilient grid in a state with climate challenges like North Carolina."
EPIC was selected as a part of the SETO Fiscal Year 2020 funding program, which is an effort to advance research and development projects to lower solar electricity costs, increase the competitiveness of American solar manufacturing and businesses, improve the reliability and resilience of the grid, and expand solar to new applications.
This EPIC award is one of several systems integration projects that will enhance solar energy's contribution to grid resilience and reliability by enabling communities to consistently maintain and restore power, improving cybersecurity for photovoltaic systems, and developing advanced hybrid plants.
About UNC Charlotte 
UNC Charlotte is North Carolina's urban research university. With an enrollment of more than 30,000 students, the University leverages its location in the state's largest city to offer internationally competitive programs of research and creative activity, exemplary undergraduate, graduate, and professional programs, and a focused set of community engagement initiatives.
About EPIC
Located at UNC Charlotte, the Energy Production and Infrastructure Center (EPIC) was formed through private and public funding in response to the need to supply well-educated and highly trained engineers qualified to meet the demands of the energy industry and to provide sustainable support for applied research. Offering a collaborative industry/academic partnership, EPIC produces a technical workforce and advancements in technology for the global energy industry while supporting the Carolinas' multi-state economic and energy security. For more information about EPIC, visit epic.uncc.edu.
About the Solar Energy Technologies Office 
The U.S. Department of Energy Solar Energy Technologies Office supports early-stage research and development to improve the affordability, reliability, and domestic benefit of solar technologies on the grid. Learn more at energy.gov/solar-office.
Comments
comments