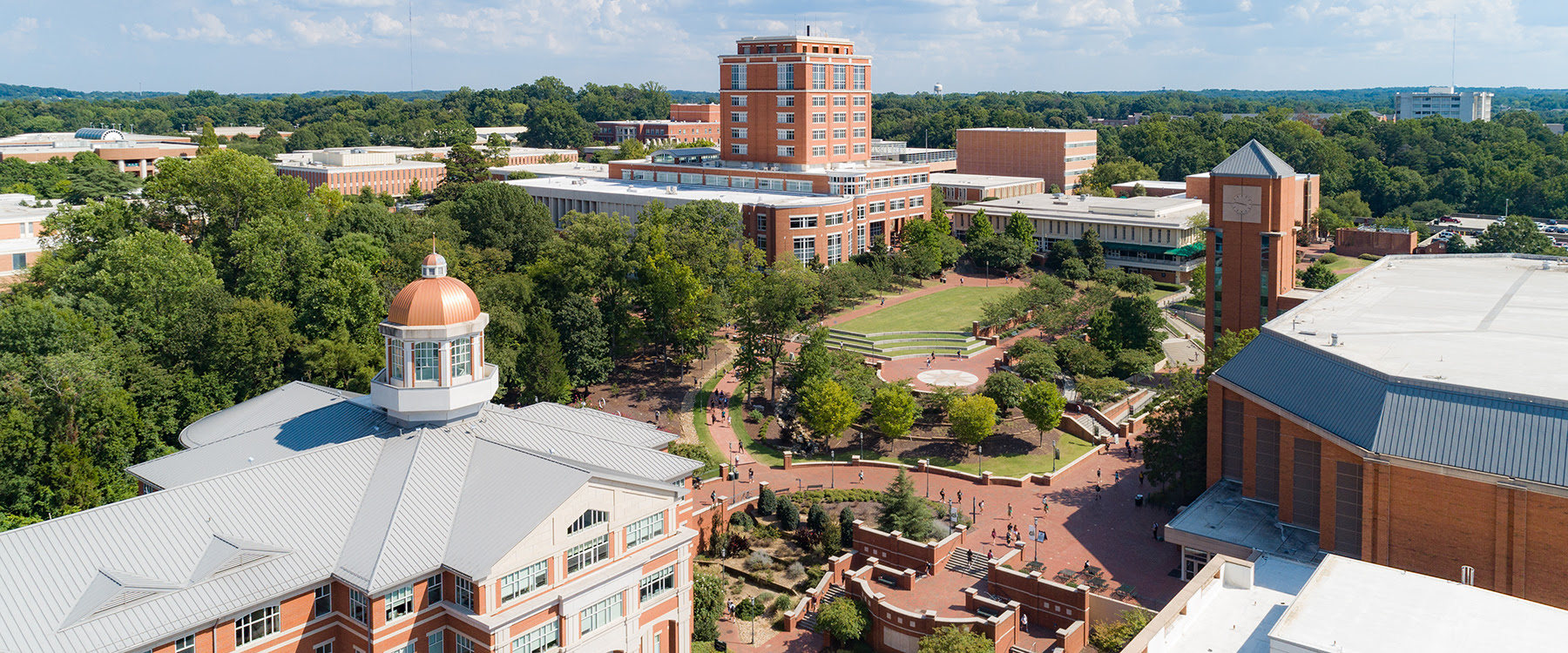 Alicia Bertone, DVM, Ph.D., has been appointed provost and vice chancellor for academic affairs at UNC Charlotte. She will begin her duties Jan. 3, 2023. Bertone, a prolific biomedical researcher and veterinarian, joins Charlotte from The Ohio State University, where she most recently served as interim associate vice provost of strategic data and analysis.
"I am pleased to welcome our University's next provost, Dr. Alicia Bertone. Her career has demonstrated her deep understanding of the important intersection of interdisciplinary research, data integration, recruitment and academic excellence as integral for a university's success," said Chancellor Sharon L. Gaber. "Charlotte has an ambitious 10-year strategic plan ahead of us to achieve top-tier research status, and I am confident Dr. Bertone will bring vision, tenacity and innovation to help make our plans a reality."
Bertone joined The Ohio State University in 1990 as an assistant professor and achieved the rank of professor in 1997. During her tenure at Ohio State, she served in multiple administrative capacities, including the Trueman Chair in Equine Clinical Medicine and Surgery in the College of Veterinary Medicine, director of research for OSU's Sports Medicine Center, the ENGIE-Axium Endowed Dean of the Graduate School and the vice provost for graduate education and affairs.
"I have been fortunate to build a career in public education, which provides the access, affordability and inclusivity that serve as the foundation for both individual and societal achievements," said Bertone. "UNC Charlotte is uniquely positioned as a leader in this space by its urban location, impressive growth and visionary plan for the future. I look forward to working with Chancellor Gaber and colleagues from across all disciplines — humanities, STEM and the arts — to build upon the excellence they have already established in envisioning bold, new strategies to elevate Charlotte to even greater success."
Among Bertone's most significant contributions at Ohio State are founding the University's Consortium for the Advancement of Neuromusculoskeletal Science and Locomotion; directing the Comparative Research Laboratory and Molecular Medicine Suite; enhancing services for graduate students to boost recruitment and retention; launching programs to attract an increasingly academically talented and diverse student body, including the implementation of the ENGIE-Axium Endowment for Fellowships and Scholarships; and leading the digital transformation of multiple systems and offices into state-of-the-art operations.
A world-renowned researcher in molecular medicine and pharmaceuticals, Bertone's work has been published in more than 180 peer-reviewed publications, the majority of which contain post-graduate students as primary or co-authors. She has authored more than 30 book chapters and served on the editorial board of several journals.
Ohio State's College of Veterinary Medicine recognized her as one of its top extramurally funded researchers, including prestigious funding from the National Institutes of Health. Additionally, she holds two patents – the GeneChip®, created in partnership with Affymetrix Inc., and a novel joint model to study fluid dynamics of joint inflammation.
She is the recipient of the Pfizer Research Award, the Charles C. Capen Teaching Excellence Award for Graduate Education, the Speaker of the Year by the North American Veterinary Conference and more than 70 awards as an advisor to students. She was also a finalist for TECHCOLUMBUS's Outstanding Women in Technology and Inventor of the Year awards.
Bertone earned a bachelor's degree and a Doctor of Veterinary Medicine degree, both with distinction, from Cornell University and a Master of Science in surgery and joint pathology and Ph.D. in biomedical sciences, both with distinction, from Colorado State University. She completed a fellowship in gene therapy at Harvard University's Center for Molecular Orthopedics. Additionally, she is board certified as a Diplomate in the American College of Veterinary Surgeons and as a Diplomate in the American College of Veterinary Sports Medicine and Rehabilitation.
Comments
comments