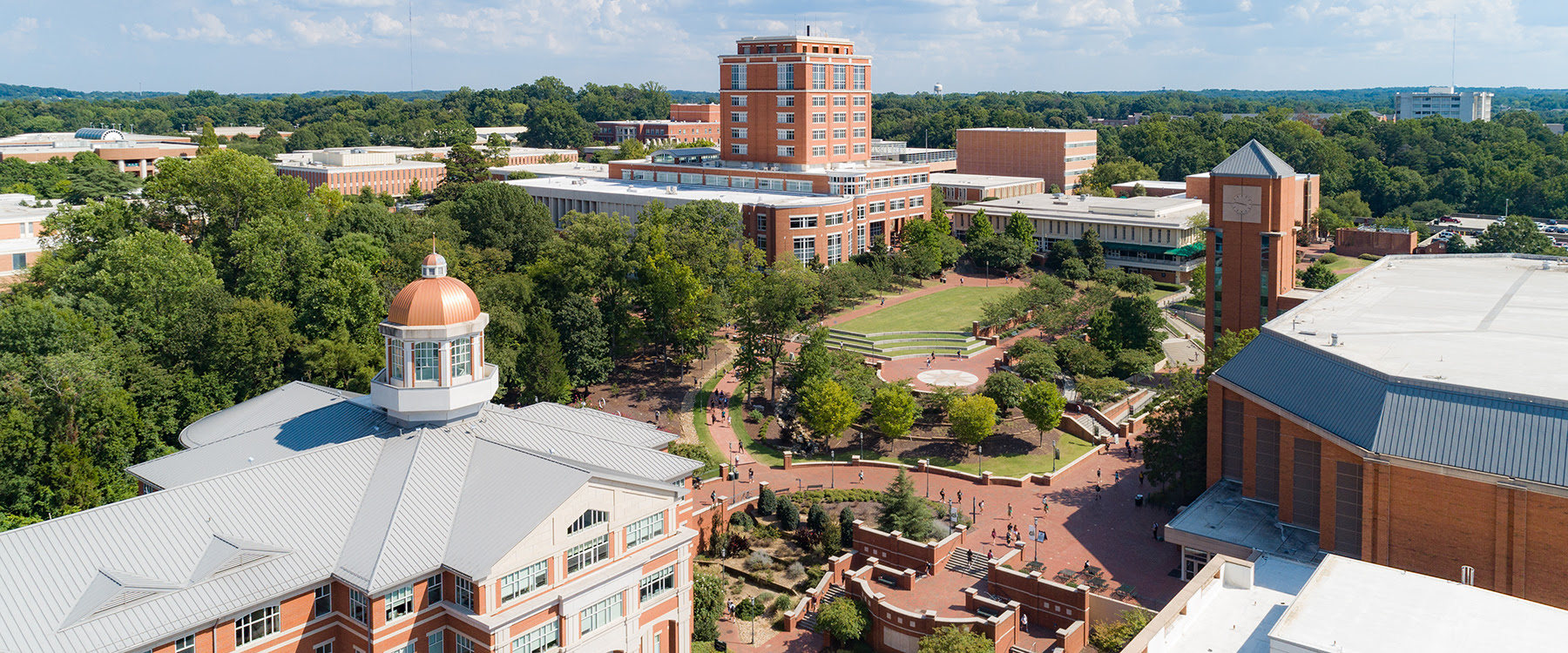 UNC Charlotte and Wake Technical Community College have entered into two academic agreements, 49erNext and a 2+2 Transfer Program in Data Science, that are aimed to educate and develop the region's most robust talent pipeline. These partnerships with Wake Tech, North Carolina's largest community college, allow UNC Charlotte to meet Triangle-area students' academic, financial aid and career planning needs by creating a seamless pathway for individuals who want to start their degree at Wake Tech and complete their degree at UNC Charlotte.
"UNC Charlotte is proud to partner with Wake Tech to provide accessible, affordable, quality higher education to meet North Carolina's evolving employment needs," said UNC Charlotte Chancellor Sharon L. Gaber. "The unique partnerships with Wake Tech are designed to produce a greater number of qualified, work-force ready graduates at a significant cost savings to them."
Wake Tech is the newest community college partner to enroll a 49erNext cohort, expanding the pipeline of opportunity to five community colleges throughout the state, joining Central Piedmont Community College, Gaston College, Mitchell Community College and Catawba Valley Community College, which will launch in the fall 2021 semester.
Introduced in October 2019 in partnership with Central Piedmont Community College, the state's second-largest community college, 49erNext is a co-admission program that maximizes transfer credit through the use of degree plans and regular data exchange, ensuring students' progress toward timely completion of a baccalaureate degree. All participating institutions commit to creating academic success by putting students first by enabling them to earn a quality degree in a timely manner, fostering student potential and ensuring equity among all students. As participants in the 49erNext program, students are eligible to transfer into more than 75 undergraduate degree programs (130+ majors) at UNC Charlotte, as long as they earn an associate degree and meet minimum GPA requirements.
For spring 2021, more than 275 students are enrolled in the 49erNext program, including 30 in the inaugural cohort from Wake Tech.
"Wake Tech students who are accepted into the 49erNext program will feel like they are already part of the UNC Charlotte community," said Anthony Almanzar, Wake Tech academic advisor. "They will have access to several services at the university and can even participate in student events. The partnership will ensure that Wake Tech students have a smooth transition after they graduate and transfer to UNC Charlotte."
Discussions of the 49erNext partnership led directly to an agreement of a new 2+2 Transfer Program with the UNC Charlotte School of Data Science. This agreement allows graduates of Wake Tech's Associate of Applied Science in Computer Programming, Data Science and Programming and Business Analytics to earn a Bachelor of Science in Data Science from UNC Charlotte. Through the partnership, students may transfer up to 64 semester credit hours toward a Bachelor of Science in Data Science – the only such degree offered in North Carolina.
This past year, roughly 3,500 transfer students enrolled at UNC Charlotte, the most in all of the UNC System. Of all UNC Charlotte transfer students, 64% came from a North Carolina community college. For the 2020-21 academic year, UNC Charlotte welcomed more than 200 transfer students from Wake Tech.
Comments
comments