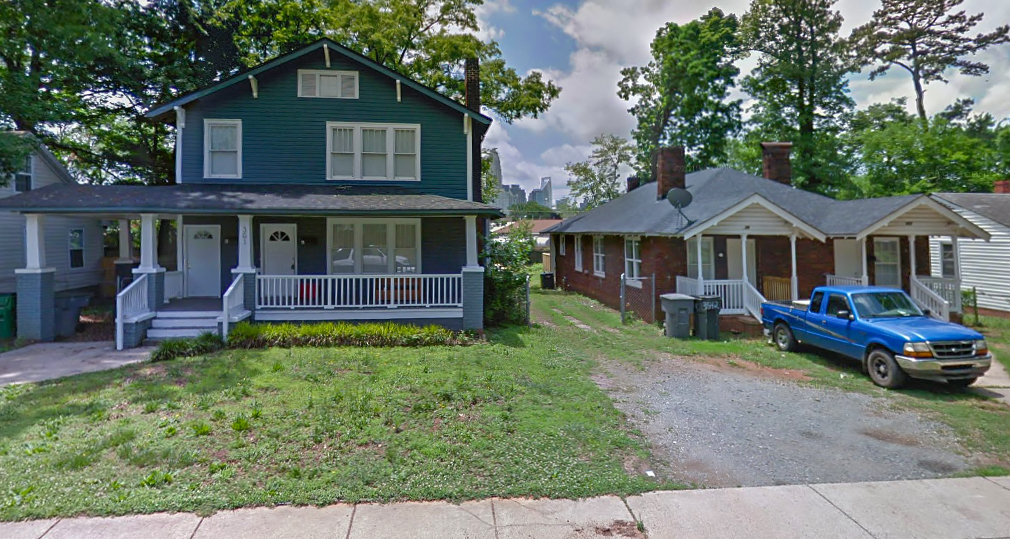 Housing prices in the Charlotte region – fueled by rapid population growth –  continue to rise, especially in the lowest-priced sector, according to a new report issued by UNC Charlotte's Childress Klein Center for Real Estate (CKCRE).
"The Charlotte region has long benefitted from having good quality and relatively inexpensive housing," said Yongqiang Chu, CKCRE director. "However, there are several real challenges to maintaining that advantage, especially in areas of housing affordability. Through our data-driven report, our aim is to bring these issues to light, as they will take regional coordination to address."
Chu – who is also the Childress Klein Distinguished Professor of Real Estate and Urban Economics and professor of finance for the Belk College of Business – presented highlights from the report during the State of Charlotte Housing Virtual Summit on Thursday, Oct. 29.
Chu said home prices and rents will continue to outpace inflation until the region begins to produce new housing units in greater numbers than it has over the past eight years.
The COVID-19 pandemic hasn't affected the overall trends in housing but has accelerated home prices, Chu said. During the pandemic, homeownership increased by 3 percentage points.
The "2020 State of Housing in Charlotte" research report also found that that: 
Population growth in the region is outpacing housing growth. From 2010 to 2019, the population grew by 1.9%, but housing units grew by only 1.6%.
Land prices are rising rapidly across the region, which is driving up the price of housing and also pushing more people toward the suburban fringe.
The lowest-priced segment of the owner-occupied market has seen the sharpest price increase, impacting low-income and middle-income affordability. Between 2010 and 2019, home prices in this segment have risen 195%, from $48,990 to $145,000. That's an annual increase of 14.5%.
Middle-income housing affordability is becoming a significant challenge for the region. A household earning $65,000 a year can only comfortably afford about 36% of the homes available for sale.
As rates increase for all types of rental housing, the percentage of cost-burdened renters is high; and there is an ongoing need for additional low-income housing. In the region, 45% of all renters meet the definition of being cost-burdened, spending more than 30% of their gross incomes on housing costs.
Between 2018 and 2019, Charlotte's population growth was the second highest among 11 national competitor cities and was the highest among eight regional competitor cities.
Home prices in Charlotte are moderate compared to regional and national competitors. However, the growth rate is among the highest. Between 2018 and 2019, the median housing price in the Charlotte region increased by 8.5% to $266,000.
Among regional competitor cities, Charlotte renters pay among the highest rates. However, the region is roughly average among national competitors.
Charlotte Stories is continually partnering with the best real estate agents in every part of the Charlotte region.
If you're thinking about moving in or around Charlotte, let us connect you with a top agent in your area by filling out the form below:
Comments
comments