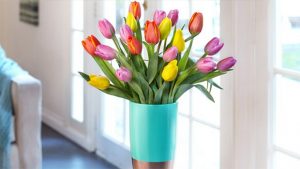 We are all struggling at the moment as a result of the lockdown and whilst it is completely necessary, there is nothing wrong at all with missing your loved ones. Whilst you may not be able to see them, hug them or enjoy time with them, you can still make your presence felt through the buying of a well thought out gift. There are many ideas which you can look into and although we have closed down many businesses, there are still plenty of online retailers who are delivering, and these are just some of the gifts which you could consider. 
Gift Hamper
Gift hampers are a really lovely idea and they can be designed in such a way that you are able to tick many boxes with a single gift. Hampers can be personalized and they can feature some lovely products. For example you may wish to go for a food hamper filled up with all kinds of little treats, you could opt for a drinks hamper for those who enjoy a tipple, or you could even buy a hamper which falls somewhere between the two. 
Flower Delivery 
Flowers are still one of the nicest things to receive at your door and a bunch of gorgeous fresh flowers is bound to make sure that your loved one knows that you care very deeply about them. There are many flower delivery services still operating online and you can choose from an enormous selection, and add a personal touch with a nice note. The beauty of sending flowers right now is that you can be sure that the recipient is going to be home to receive them! 
Dining In 
You may not be able to cook a meal for your loved one but you will certainly be able to order them something which is going to put a smile on their face. There are so many restaurants and local cafes which are doing delivery at the moment and this could be a really nice touch which ensures that your loved one can enjoy a delicious meal without the hassle of cooking. There are no rules here of course but it would be even better if you were able to order the food from a local independent restaurant rather than a big chain, as they are the ones who really need our support right now. 
Hobby Gift 
Another great gift idea which you could look at for you loved one is a hobby gift, something which will inspire them to pick up a new skill or pastime. For example you could order them a hula hoop, some juggling balls, a French phrase book, just something new which they can get their teeth into. To make this even better, try to grab the same thing for yourself, and then between you both you can see who does the best. 
Just because you are not there in person, doesn't mean that you can't make your presence felt, and these gifts prove exactly that.
Comments
comments