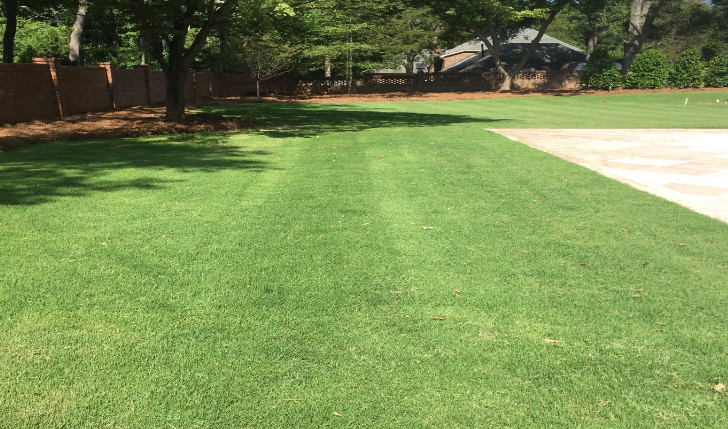 One of the many ways to assist you in building wealth is by helping to reduce monthly household reoccurring expenses such as lawn maintenance. As a financial advisor, finding ways to help reduce expenses via a budgeting process is an integral part of financial planning that includes household expenses.
Believe it or not your choice of grass can either cost you or save you a considerable amount of money. For those on a tight budget, by limiting reoccurring expenses with inexpensive self-solutions one can free up cash flow for investments or other things. Most often than not consumers building a new home just take the grass specified in their construction contract (if it is at all) without even considering anything else. More often than the general contractor will use the cheapest grass burdening the consumer with potentially higher watering & maintenance expenses as a result. Choosing a low maintenance grass can add up to thousands of dollars a year and over-time if that money gets invested in your retirement plan, it can help you reach your goals.
The main choices of grass types in the Charlotte area ranked on sod costs (low to high) are Tall Fescue, Bermuda and Zoysia.
I recently investigated each and deciding solely base on ongoing maintenance Bermuda & Zoysia offer better alternatives. They are generally 20-30% more upfront and go dormant in winter (ie turn brown after first or second frost with TifTuf staying green longest) but the savings over time in chemical treatments & fertilizer make them by far a better investment.
To boot, there is a new type of Bermuda offered by Super-Sod here in Charlotte dubbed TifTuf Bermuda that claims unless there is a severe drought, it requires no irrigation. That alone can potentially save thousands of dollars per ½ acre annually. Thus in a couple of years the savings could pay for the lawn itself! I have verified this thru my own water calculations while the University of Georgia has as well.
Most NC residents don't realize that water is charged in Tiers and the more you use the more you pay per gallon!  It is essentially a progressive tax on water and could increase the charge by 30-50% or more for incremental usage above 10,000 gallons. For new construction clients it is essential to review such details in the specifications of a contract before they sign on the dotted line as it could be costly. Such choices in conjunction with personal preference should entail a return on investment analysis.
Comments
comments