UPDATE 10/28/2020 10:30am: 
Hurricane Zeta has slightly slowed and continued to intensify as it continues north toward the Lousiana and Mississipi coasts.
The storm is now expected to bring tropical-storm-force winds to the Charlotte region by early tomorrow morning: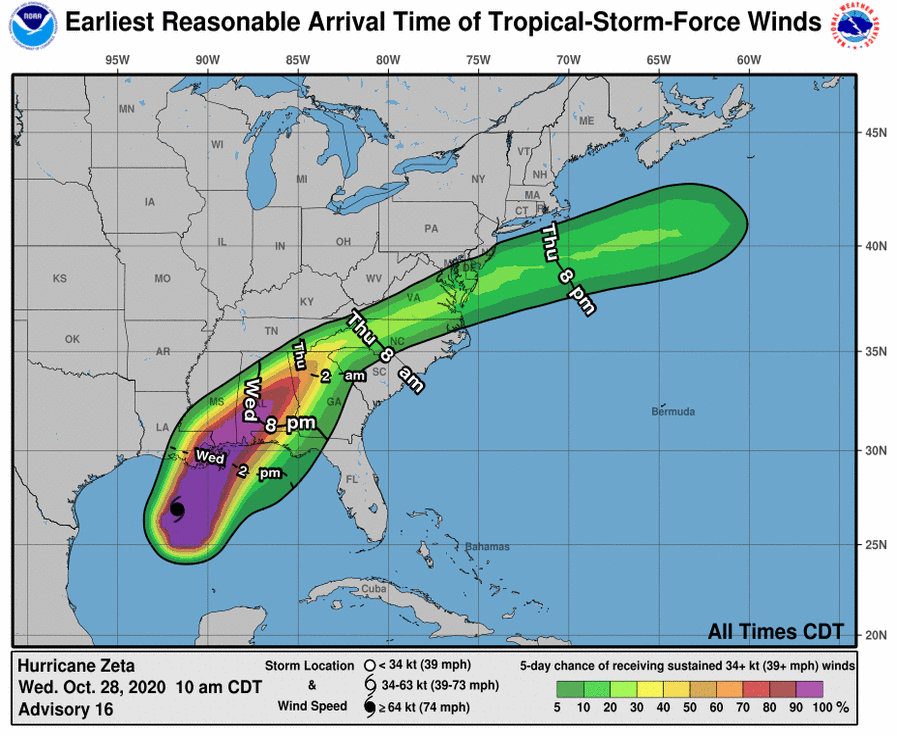 There is still a chance the storm could strengthen to a category 2 hurricane before it makes landfall:
Original article 10/25/2020: 
Tropical Storm Zeta is now growing in strength as it barrels toward the US gulf coast.
The storm is forecasted to likely become a Category 1 hurricane and possibly even a category 2 hurricane by the time it makes landfall:
The likely trajectory will take the storm through Louisiana and Alabama en route to North Carolina: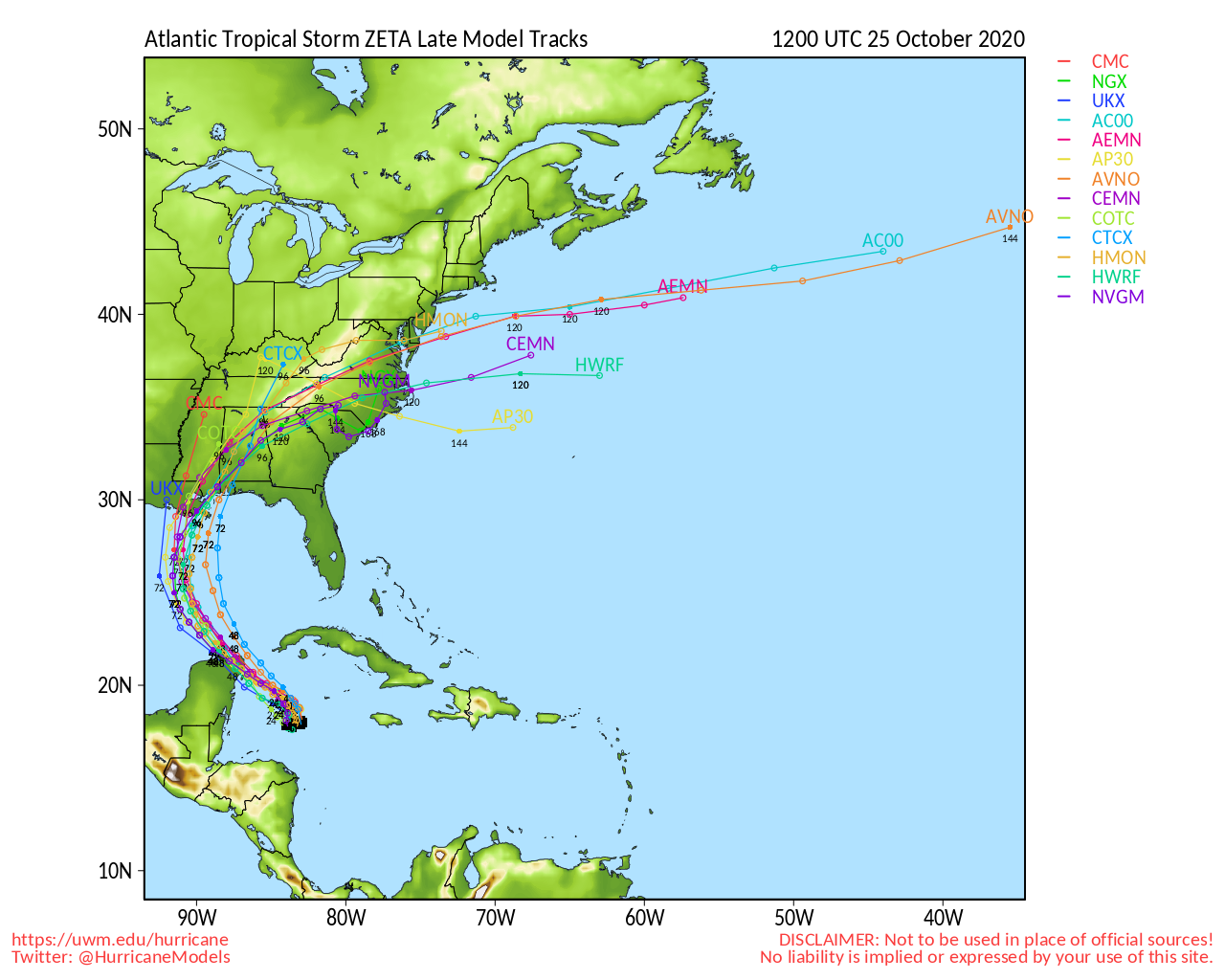 The National Weather Service in Greenville has just issued the following alert for the Charlotte region:
A small threat of flooding and damaging wind could develop in parts
of the area Wednesday night or Thursday as a cold front and the
remnants of Tropical Storm Zeta sweep across the Southeast. Monitor
the latest forecast for updates on this system.
The Atlantic Coast hurricane season for 2020 runs from June 1st through November 30th.
NWS officials are reminding all residents in Atlantic Coast states to be prepared for this hurricane season.
In case of a power outage, make sure to have the following emergency items stocked in your home;
We will continue to update this article as this storm develops. 
Comments
comments