The living room is one of the most usually visited rooms in the house — and, in general, the most special. It's where you unwrap at the end of the day, where family and friends gather to spend quality time together, and memories are made! 
It does not matter your living room's purpose; these inspiring wall decor ideas will give the space a much-needed refresh.
Postcard Wall Decor
Whether you assemble postcards and personalized stationery collections from family, friends, or memorable vacations, you can create wall art by grouping them. Frame your artwork or leave it unframed for a more casual look.
Postcards make excellent living room decorations because they are both personal and inexpensive.
Mix and Match Frame Wall Art 
For a varied wall art display, combine various frames, canvas prints, and other wall art materials. Include a variety of photo styles, such as a cityscape and a close-up of your favorite people, as well. 
The eyes are naturally drawn to a texture and dimension-rich spread. To get started, look through our wall art collection. 
You can add your favorite players and games as a canvas or in a frame. These soccer wall decorations also can provide a unique look to your wall. 
Shelves for the Wall
Your office, bathroom, bedroom, living room, and kitchen all deserve to be organized. Are you sick of throwing things around the house? Wall shelves will transform your space by arranging the necessities in an organized and vertical pattern.
The floating shelves are incredibly sturdy, with the support base typically made of metal brackets. Wall shelves will withstand the test of time thanks to their hardwoods and metal reinforcements. Their installation is also stress-free. 
You should implement caution when drilling the walls and distinguish between the left and right brackets.
Wall Decor 3D Panels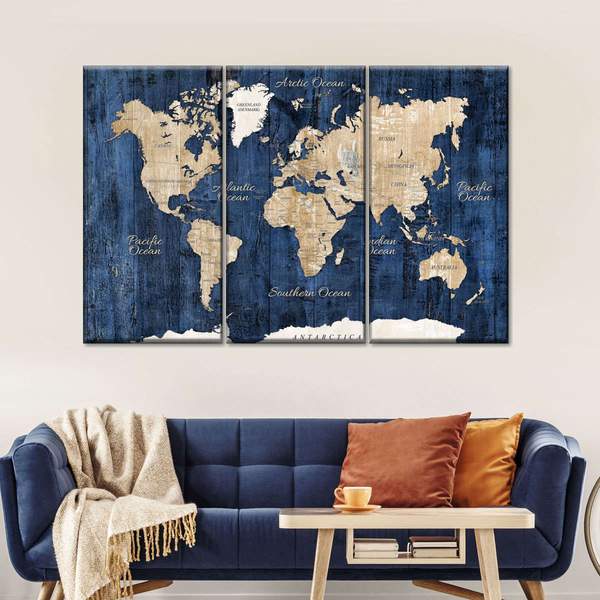 Three-dimensional panel walls are like clothes that cover up all of our scars and bruises. Regardless of how scratchy or indecent your wall appears, 3D panels wall décor is all you need to fix the problem.
Because they are so large, they are typically used in large rooms. The panels require space to thrive and display their design inspiration. 
Despite their size, they should not cover the entire wall; instead, concentrate them on areas that attract the attention of residents and visitors. Their use is most common in living rooms, hallways, ceilings, TV backgrounds, and bedrooms.
Landscape Framed Canvas Art Prints
Have a beautiful landscape photo from a recent vacation or hike? You can turn it into framed canvas art prints. Shutterfly's personalized framed canvas prints are ideal for adding warmth and personality to any room in your home. 
Canvas photo prints of landscapes are an excellent way to display your favorite memories.  Hanging a one-of-a-kind piece of wall art can also serve as a special keepsake.
The Bottom line 
Home is where you should feel calm, relaxed, and at peace after a long day of work. Aside from decorating your indoor space, you can also display some outdoor art for your backyard to add more color and life to your home. Take a look around your house; do you feel excited to come home after a long day? If not, it's a clear indication that you need to bring it back to life. Otherwise, you will always feel as if you are a stranger in your house.
Comments
comments