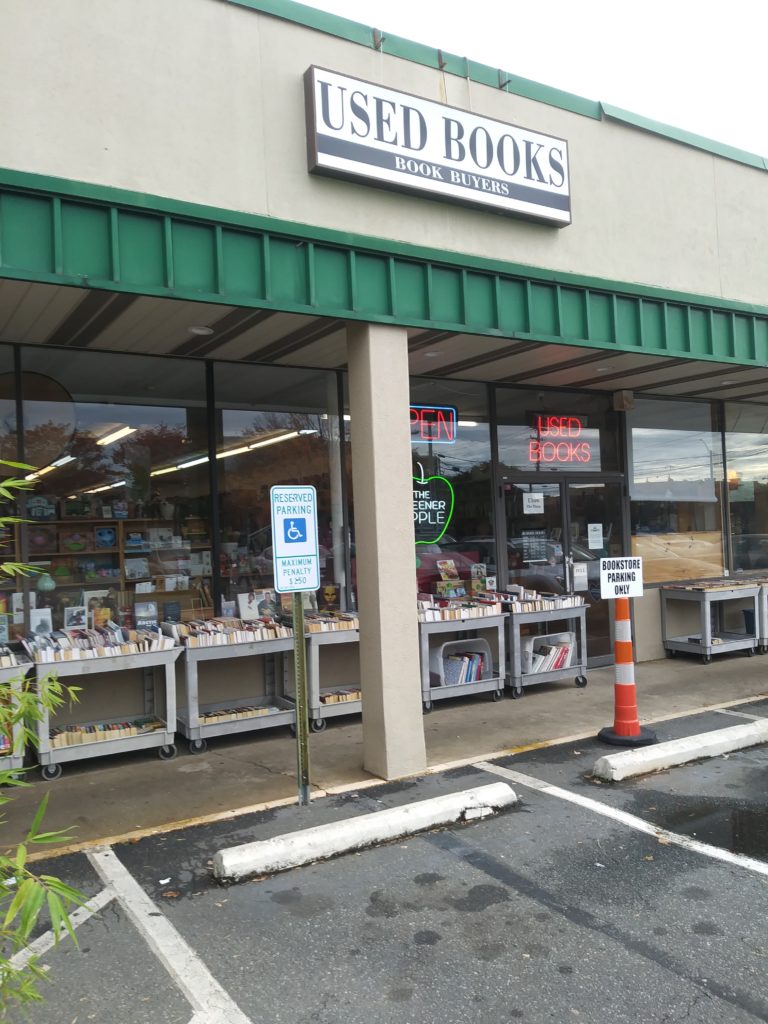 Between the busy holiday deals of the Thanksgiving shopping weekend, Small Business Saturday is when independent stores get to participate. Charlotte small business stores have gained national attention for being great gift shopping destinations.
Here are some great small business stores where you can enjoy your holiday shopping while helping the local economy.
1)  Book Buyers
1306 The Plaza
Charlotte, North Carolina 28205
(704) 344-8611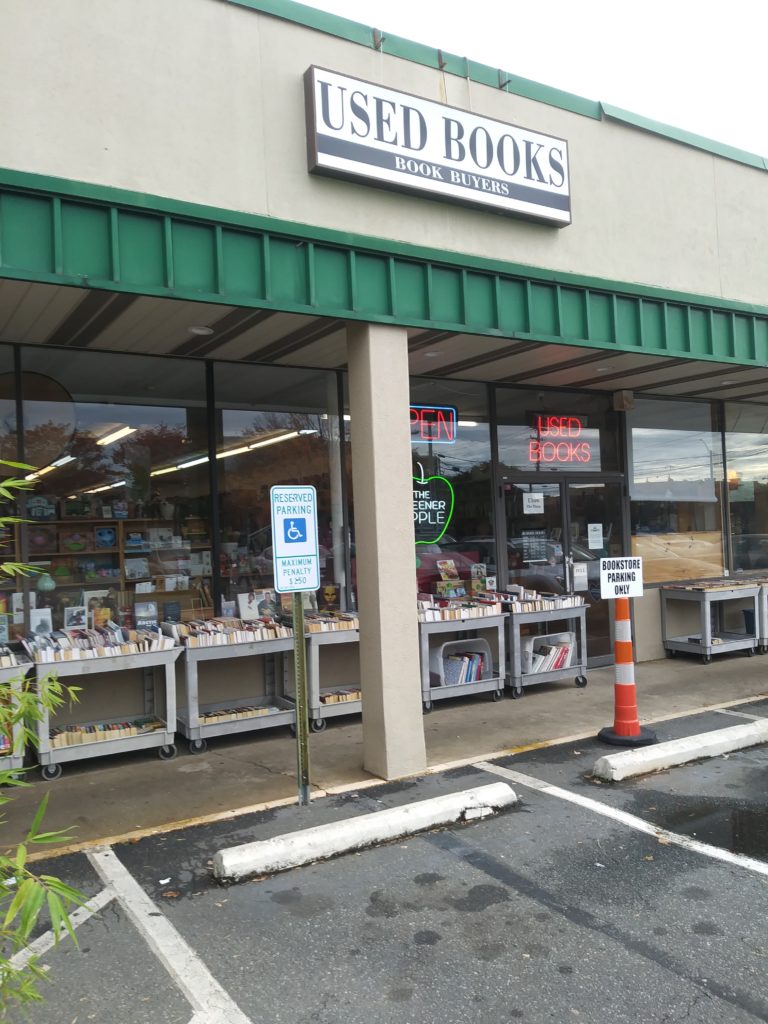 This indie used bookstore has been a fixture of the Plaza-Midwood neighborhood since 1999. Here, you can buy, sell or trade a wide range of books, journals, magazines, guides, video tapes and other items. Older books sell for up to $5, while newer copies can come to around $15. Outside, there is a dollar bin of used books, and at the front of the store is Greener Apple; their small home health product store. Stop by if your looking for a good read or something more. Their merchandise comes from local US-based businesses, is reasonable priced and can be gift wrapped, so make them a holiday stop.
825 Central Ave,
Charlotte, NC 28204
(704) 331-0788
Vinyl record listeners should try this popular indie record shop in Plaza-Midwood. Lunchbox has a diverse selection of vinyl albums and sells turntables and other music playing equipment. The store also holds cassette tapes and CD's, and sells music literature and merchandise. Prices are usually competitive, and they have dollar crates of vinyl and a used CD collection. Shop there for some great holiday sales.
3)  VisArt Video
3104 Eastway Dr.
Charlotte, NC 28205
(704) 343-3031
As one of the few remaining independent video stores in Charlotte, VisArt Video fills a huge void for local film buffs. When VisArt reopened at Eastway drive in 2015, they became a non-profit "video archive" who support local filmmakers. The new store has a screening room which plays indie and lesser known movies, and even hosts comedy shows. VisArt provides a large selection of independent and mainstream movies for rent and stock movie merchandise for sale. You can purchase a title by asking to have it ordered and shipped for you.
4)  The Map Shop
1500 E Morehead St
Charlotte, North Carolina 28207
(704) 344-8611
Since the early 90's, The Map Shop has sold maps, globes, atlases and guide books at the corner of Kings Drive and Morehead. After changing management in 2016, the shop has expanded to sell map art, children's maps and hiking and travel accessories. You can also order special custom framed hiking maps and nautical charts which can be shipped to you.
5) Brookberry Farms Natural Foods
1257 East Blvd
Charlotte, North Carolina 28203
(704) 334-6528
A Charlotte icon, Brookberry Farms has been a family run establishment since 1972. Today, Brookberry still sells all-natural groceries, vitamins, supplements, herbs, spices CBD oils, ionized water and even homeopathic health literature. Come in, and you can also buy one of their natural smoothies, juices or lunch at their takeout booth.
9620 University City Blvd A
Charlotte, NC 28213
(980) 237-4709
Opening in August 2015, Coffee Cone may be a recent shop, but it has already become a hangout for University City locals and UNC Charlotte students.This unique coffee store offers over 40 flavors of soft serve and paleo inspired ice cream flavors at affordable prices. Frozen drinks like smoothies, frapes, and milkshakes are available, and breakfast and lunch sandwiches are also served. It can be a great place to relax from holiday shopping
7)  Ruby's Gift
3204 N Davidson St
Charlotte, North Carolina 28205
(704) 900-2389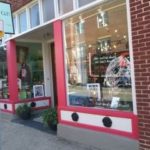 Situated in the eclectic NoDa arts district, this family run gift store is a great place to buy local made art, jewelry and other craft items. Paintings from local artists like David French are displayed for purchase, and calligraphy, statues, and stationary are also on hand. Jewelry sells up from $32 to $55 and a section for oils, soaps, and Freedom Coffee are in the back. Look them up if you're interested in supporting local artists.
3202 N Davidson St
Charlotte, North Carolina 28205
(704) 335-8587
If you are interested in supporting international art, go next door to Pura Vida World Art! Pura Vida sells handmade, fair trade cultural items and art from countries in Latin America, South America, the Middle East and Africa.  Cultural cooking utensils, women's clothing, oils, honey, soaps, and jewelry in their front section. In the second section of the store are diverse religious literature and ornaments and a Mexican ofrenda which customers can add to. The third room has a world gallery of art for sale.
330 East Blvd
Charlotte, North Carolina 28203
(704) 333-7130
Paper Skyscraper is probably one of the most well-known boutique and gift stores in Charlotte, and gained national acclaim when Yelp.com named them No. 1 in the 50 best local shops to buy a holiday gift. The store, which has served the Dilworth community for more than 25 years, has just about anything you'd find at a big store front. Cards, books, toys, stationary, clothes, art, candy, housewares you name it. Shop there to find a perfect novel gift for someone.
10)  Green with Envy
1111 Central Ave, Ste 200
Charlotte, North Carolina 28204
(704) 344-8774
Shoppers looking for a trendy Christmas gift should visit this boutique in Plaza-Midwood. It sells many gift items including jewelry, housewares, pet products, beauty products, local art, toys, books, stationary, clothes and even men grooming care. The kid's corner has products for babies and young toddlers. Green With Envy has received top reviews from Charlotte newspapers and was named the No.1 boutique on USA Today's 10best.com list. Their merchandise comes from local businesses, is reasonable priced and can be gift wrapped, so make them a holiday stop.
Comments
comments