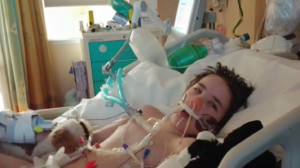 Look at CDC tips for minimizing the spread of the coronavirus. Review the importance of having a business continuity plan that takes health issues into account.  
As technology expands and lifestyles change, telecommuting has become an integral part of the contemporary business landscape. As an employer, you need to offer flexible and remote options to attract top talent and compete with other businesses. If you don't have a remote team yet, global health concerns due to the coronavirus highlight the importance now more than ever, and to facilitate a shift out of the office, you need the right collaboration tools and a cybersecurity environment that supports working outside the office.
Bill Tobey with HitsTech, a North Carolina IT consulting firm is working with clients to prepare them for remote access and teleworking.
Preparing for the Unknown in the Midst of the Coronavirus
As the media has followed the progression of the coronavirus throughout the world, people have become increasingly fearful. Workers worry about contact with colleagues who have persistent coughs or other signs of illnesses. Cities have canceled large events, even encouraging professional and college sports teams to play in empty arenas and broadcast the games to homes. Executives have canceled trips due both to travel bans and personal concerns. Parents have taken personal days to keep sick children out of schools or daycares.
The bottom line is that even in the face of fewer than 2,000 cases in the United States, the effects are already being felt in multiple ways, and as the pandemic spreads, the situation is likely to get a lot worse. Are you ready? Do you have strategies to deal with the inevitable rise of sick days, or the possibility of extended quarantine? If not, your business needs a continuity plan.
CDC Health Tips for Businesses
While you still have workers coming into the office, you should implement these tips from the Centers for Disease Control (CDC) to protect your team.
Encourage sick employees to stay out of the office.

Carefully consider scenarios that may occur as the disease spreads including employees not being able to come to work.

Create a plan for dealing with the coronavirus or other infectious diseases that outlines remote working policies.

Stay abreast of public health policies related to minimizing exposure in workers.
How to Minimize the Spread of Disease
The coronavirus presents like the flu. Many people may have symptoms and just assume they have a common cold, seasonal allergies, or the flu. By extension, they may not understand the importance of being extremely careful. To protect your business and your employees, make sure they understand the severity of this disease, and to keep everyone as healthy as possible, integrate these strategies:
Wash your hands often. Ideally, you should wash your hands after using the bathroom, before eating, before preparing food, after coughing or blowing your nose, after having any contact with someone who is ill, and after touching your pet.

Make sure you wash and dry your hands thoroughly, including the palms, all fingers and thumbs, and your wrists.

Cover coughs. If possible, cough into a tissue and dispose of it instantly or cough directly into your hands and wash them without touching any doors or other surfaces. Otherwise, cough into your elbow.

Do not share drinking glasses, eating utensils, or similar products with anyone else.
Encouraging Social Distancing
Do not panic, but at the same time, take some time to facilitate social distancing in your own business. Look into tools that foster remote working without minimizing productivity. With cloud-based tools, your team can share documents easily, edit documents or spreadsheets together, chat with other collaborators while simultaneously accessing the same file, and even video chat as necessary. You can also hold virtual meetings that bring the whole team together, and you can perform all of these functions without sacrificing the security of your data or files.
To support a remote team, to create a disaster continuity plan, or to set up tools for remote collaboration, you need the right help. A managed IT services provider can guide you toward the best solutions and help you maintain and troubleshoot those applications so that you never have to lose a minute of productivity even if no one is in the office.
Comments
comments