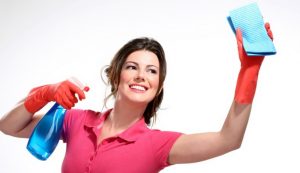 Living or working in Charlotte and constantly running between your job, errands, cooking, taking care of the kids, and doing the dishes leaves you with little time for the deep cleaning that your home most likely needs from time to time. Not to worry, there are plenty of fast, efficient, and affordable solutions at hand, and today we would like to discuss the alternative of hiring expert cleaning services to assist you with your home cleaning needs.
If you have never hired such a service before and you are not really sure how to discern between a good service and a bad one, or what you should be looking for in a home cleaner, read on.
Tip #1: Read All the Reviews You Can Find
Doing your research concerning the best cleaning services in town can be a lengthy process that may take a while, especially if this is your first time doing it. Finding the nearest Turkish Rug cleaners with flawless recommendations from past clients is not difficult to do. A simple search online should display hundreds of results that you will have the chance to consult. However, the more time you will spend consulting both negative and positive reviews, the more you will find out about the cleaners. Do not forget to also check with the Better Business Bureau and find out whether there are any unresolved complaints that the cleaners might be still disputing. This information should give you a clearer view of the policies that they are using and their level of trustworthiness.
Tip #2: Ask For Referrals From Acquaintances
If your neighbors, friends, relatives, or coworkers have recently hired the services of a good cleaning company they were pleased with, ask for more references from them. While you might not afford as much as they did to have their entire homes completely cleaned by expert cleaners, it should help to have several names to consider when you are ready to start the comparisons.
Tip #3: Compare Different Services
While most companies offer full cleaning maintenance, and housekeeping services to both residential and commercial clients, there are still several that handle a more limited number of cleaning jobs. Make sure you know what services each of the companies on your list is ready to provide you with. Compare their available services and prices and decide which of them would best suit your custom needs.
Tip #4: Prepare a List Of Questions
Once you are ready to contact a few cleaners, have a comprehensive list of important and detailed questions to ask each company. Write down their answers and focus on things like:
 

Do they offer free estimates in person or by phone?

 

How many people do their teams consist of?

 

How long does it take to clean an area rug, a

 

bathroom

, or an entire house?

 

What kind of cleaning products do they work with?

 

Are they licensed, insured, and/or bonded?

Do they offer emergency cleaning solutions for water damage or accidental spillage for carpeting and upholstery?
Tip #5: Follow Your Gut
When chatting with their customer support representatives, make sure you also pay attention to their level of friendliness, openness, and willingness to help you in any way possible. A company that runs the extra mile to satisfy all your needs starting with a simple phone conversation is most likely a trustworthy one that so worth your time and money.
Stick to your honest needs and do not stop asking questions and clarifying concerns until you are  fully satisfied with what you will learn.
Comments
comments