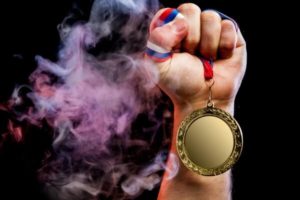 After two years of suffering through lockdowns, economical crises, and a new war erupting in Eastern Europe, people all over the globe are rightfully looking forward to events that can take their minds off all of these disasters. 
While your personal preferences might differ, there isn't a shadow of a doubt that the following events will be some of the most anticipated by an impressive number of people. With that said, let's take a look at which of them we're most excited about for next year.
Sporting Events That We're Excited To See in 2023
After all this time, there's just one thing that the pandemic has hopefully taught organizers. They should really get special event insurance in case their event gets canceled once again due to unforeseen circumstances. Anyway, that's not for us to decide. Now let's see what sporting events we're looking forward to next year:
1. FIFA World Cup 2023
If you're a football fan (or a soccer fan if you live in the US), then FIFA is the perfect place to tune in if you want to see some of the greatest players worldwide in action. Who could forget all of the awesome moments that FIFA World Cup has given us so far? It's only fitting that some historic things have happened during these events, as FIFA brings out the best football players all over the world.
2. Wimbledon London 2023
Are you a fan of tennis? Then you're surely just as excited as we are for the next edition of Wimbledon. While the 2022 edition is still underway as of writing this article, we can't help but feel that the 2023 edition is going to be even more amazing for the simple fact that most (if not all) of the pandemic-related restrictions will be lifted worldwide, so it will be easier for any fan to travel to London and see the matches in person.
3. Super Bowl LVII
While this event is mostly of interest only to US citizens and Canada, you can't deny its global impact. The fact of the matter is that despite no international teams competing in the Super Bowl, the whole world is watching. The single solitary proof is the sheer amount of Super Bowl ads that you see during the event. In fact, the ads themselves are an event in their own right, making this sporting spectacular a truly weird yet attractive offering.
4. Indianapolis 500 2023
Indiana might be a fly-over state, but it does share some awesome attractions – one of them being the famous Indy 500 race. As of 2020, all entrants utilize 2.2L V6, twin-turbocharged engines, tuned to produce a range of 550–750 horsepower (410–560 kW). Chevrolet and Honda are the current engine manufacturers involved in the sport. Now that's what we like to call rugged! We can't wait to see what the Indy 500 will bring to the table next year!
5. UEFA Champions League
Being on the same level as FIFA is a hard thing to accomplish, but UEFA somehow manages to do it. And, yes, we have two soccer-related sporting events on our list, like it or not. Some of our staff are true soccer fanatics, there's nothing we can do about it. Even so, you can't deny the huge impact that UEFA has had over this sport during its many years as a go-to soccer event. Europe, you've definitely won when it comes to this particular sport, we can give you that.
The Bottom Line
Our top sporting events for 2023 might not be for everyone's liking, but we're fairly sure that there are still a lot of folks out there that agree with our list.
What do you think about this? Feel free to leave us a comment down below and share with us what your favorite sporting events are and what you're looking forward to in 2023 and beyond.
Comments
comments