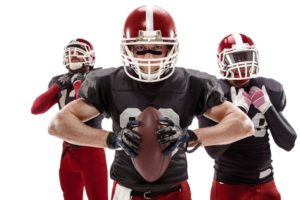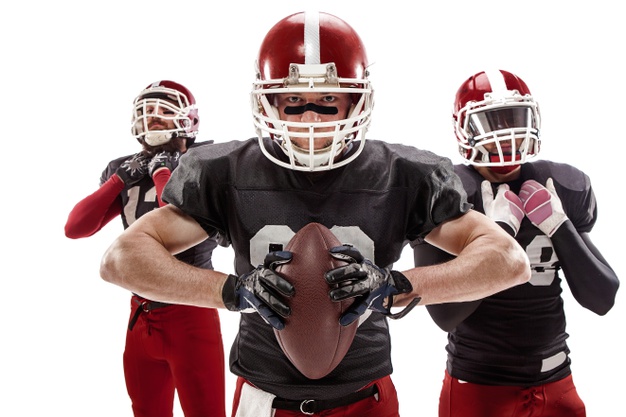 Sports fans across the globe love to place bets on their favourite teams and see if they can win big. With the use of digital technology, betting is also easier than ever before. With things like the DraftKings Maryland app, you can easily bet on your favourite football team and potentially earn some extra cash. This year, the new season for NFL is due to start soon, so what better time to take a look at the most recent drafts. Here are the top 5 NFL drafts that have happened this summer that will definitely shake things up! 
Miami Dolphins & Channing Tindall
Channing Tindall is known for his speed and amazing range, so it's no wonder the Dolphins wanted to acquire him. Tindall is also thought to have the ability to bring a team to victory, so hopefully, he can do just that. The Dolphins, while a great team are currently lacking in the defence department, which is exactly why they drafted Tindall as their linebacker. Although the Dolphins had quite a small draft class this season, they're firm in the belief that Tindall is the answer to their prayers. Tindall can also run a 40-yard dash in 4.47 seconds, making him only one of three other linebackers that can. This level of skill will surely make a difference in how the Dolphins play this year. 
2. Minnesota Vikings & Lewis Cine
After struggling for the past few seasons with their defence, the Vikings are hoping that their recent acquisition of Lewis Cine is going to make all the difference. Being their first-round draft pick says a lot about their belief in Cine too, with him being described as hard-hitting and talented. Cine will also get to play alongside Harrison Smith, a monster on the field, making them a deadly combo. Cine's ferocious level of play should hopefully bring the Vikings up a notch from last season, and with his consistent skilful playing, it could be a very interesting year for them. 
3. Chicago Bears & Kyle Gordon
Last season, the Bears' defence really struggled to keep up, so picking someone like Kyle Gordon during the draft was crucial. Coach Matt Eberflus is reportedly very happy with what he's seen so far from Gordon as well, with his first few practice games apparently blowing them away. The Bears are looking for Gordon to make a lot of interceptions, and it's a tactic that worked well for Eberflus while coaching the Colts a few years ago. So, maybe their acquisition of Gordon could really up their game this season. 
4. Baltimore Ravens & David Ojabo
A second-round pick for the Ravens, Ojabo is one outside linebacker to watch. After moving from Nigeria to Aberdeen, Scotland, and then to New Jersey when he was 17, Ojabo has an edge that hasn't been seen in a lot of players. However, he did suffer from an Achilles injury, so with any luck, he will make a full recovery. Hopefully, we'll see a triumphant debut with the Ravens for Ojabo when he plays this season! 
5. Kansas City Chiefs & Skyy Moore 
After losing Tyreek Hill, the Chiefs have been looking for a worthy replacement. It seems that they may have found it in Skyy Moore. With a similar frame and build, his speedy skills should fill the gap left by Hill. Apparently, Moore is one of the best rookies and is extremely popular in fantasy football too. Moore's current projections are looking positive for the Chiefs, so maybe we'll see a whole new side of them this season. 
The NFL draft has been an exciting one this year, with lots of rookies being acquired. Changes to teams should see lots of new gameplay and interesting results. Maybe one of the rookies could become the next NFL star this year and lead their new team all the way to the top!
Comments
comments