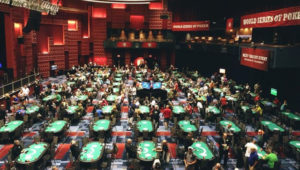 Over the past few years, the entertainment industry has become nothing but exceptional as it constantly adopts new styles to tell different stories. There are those for documentaries, telling stories of people or past events; there are others based on fictions solely for the aim of entertaining the audience. However, since the inception of the iGaming industry and the introduction of fantastic features like Freshcasinobonus to improve gambling, movie producers have found a way to key in. There are several casino- or gambling-themed movies available to download that could help enthusiasts to learn more about how to play games. Continue reading this article on the top 5 movies to watch and learn how to gamble to know more.  
The Gambler (1974)
One of the biggest and most popular gambling-themed movies of all time is The Gambler. It is a crime drama film directed by Karel Reisz, written by James Toback and was released in 1974. The stars of the movie were Lauren Hutton, Paul Sorvino, and James Caan. Due to the impressive plot of this film and the performance of the actors, it got a nomination on the Golden Globe Awards. Today, it is one of the movies recommended to casino enthusiasts to learn more about games. 
The Plot: James Caan played the role of "Axel Freed," an English college professor in New York City. As a professor, he suffered with casino gambling addiction that affected his entire lifestyle, while he inspires his students on Fyodor Dostoevsky's ideals. First, it affected his connection with the real world; then, his mental state came into question – in short, he was on a path to self-destruction. He keeps borrowing to play casino games and suffered greatly from "Hips," a bookie (or mafisio) who threatens him if he doesn't pay his debts. Amidst all these also is his character's growing affection for Billie and relationship with his mother, Naomi, and his grandfather. 
Casino
Casino is a self-descriptive movie – it literally explains what the film is all about from the name. It is an American film adopted from Nicholas Pileggi's non-fiction book – Casino: Love and Honor in Las Vegas. It was directed by Martin Scorsese, produced by Barbara De Fina, and was released in 1995. This movie stars actors include Joe Pesci, Don Rickles, Kevin Pollak, Sharon Stone, James Woods, and Robert De Niro. According to box office records, Casino made sales of over $111.6.1 Million worldwide. 
The Plot: Robert De Niro played the character "Sam 'Ace' Rothstein," a Jewish-American professional gambler. The gangster-themed film had the narrative of Sam overseeing the activities of a casino/hotel, where he uncovers various events. It takes its setting in Las Vegas, featuring some familiar locations and corners. The interesting thing about this movie is that it doesn't come with the regular poker hands moment or hustling or odds fixing; instead, it demonstrates greed, money, murder, power, and lies. Overall, Casino was a masterpiece and it ended up becoming one of the popular gamble-themed movies ever made.     
Uncut Gems
Everyone knows Adam Sandler to make comedy films but one that strongly focuses on gambling and crime while retaining its comic value is Uncut Gems. It is one of the best-selling gambling movies of all time, having hit a box office of $50 Million after a budget of $19 Million. The crime-thriller movie was directed by Josh and Benny Safdie, co-written by Ronald Bronstein, and was released in 2019. It casts other stars like Lakeith Stanfield, Kevin Garnett, Eric Bogosain,Idina Menzel, and Julia Fox. The film premiered on August 30th 2019 at the Telluride Film Festival with a limited release until December. 
The Plot: Adam Sandler played the role of "Howard Ratner," a Jewish-American jeweler who was also a gambler – an addict at that. He loves participating in risky businesses, like this man who lost $2 mln, especially sports betting with high stakes. However, along the line, he must do everything within his power to retrieve the expensive jewelry he bought to pay off the debts he owed. As the movie sets in New York City, it comes with dark themes and lifestyle changes. Uncut Gems is one of Adam Sandler's best projects yet – the first is Pixels. 
High Roller: The Stu Ungar Story 
Ever seen a biopic film talk so much about gambling? High Roller: The Stu Ungar Story is a movie that discusses the life of the popular and professional American player, Stu Ungar. The movie's alternate title is Stuey; it displays different concepts of gambling, but mostly sports and poker. The movie was written and directed by A. W. Vidmer, and was released in 2003. It stars Michael Imperioli, Michael Nouri, Michael Pasternak, Pat Morita, Vincent Van Pattern, Cynthia Brimhall, and Renee Faia (Late). 
The Plot: The movie starts as a flashback as it comes up with a scene of Michael Imperioli acting as "Stu Ungar" in a motel room telling his personal story to an unfamiliar face (Michael Pasternak). It was his final moment and he wanted to tell the story of his achievements as a gambler. High Roller showed the life of a gambler who started his career as a tournament gin player to a poker player – even attending the World Series of Poker event. In the end, the unfamiliar face turned out to be the Grim Reaper. 
The Cincinnati Kid 
Lastly, The Cincinnati Kid makes it to the list of the top 5 movies based on gambling. This film directed by Norman Jewison and released in 1965 is one of the best poker stories ever and for a long time. It was an adoption of the original 1963 novel by Richard Jessup – The Cincinnati Kid. It stars Steve McQueen, Edward G. Robinson, Kari Malden, Tuesday Weld, and Ann-Margret. This movie has been the foundation for many poker players to understand the game perfectly – as a matter of fact, pro players often look to claim the title – "The Cincinnati Kid." 
The Plot: it dwells on the story of Eric "The Kid" Stoner played by Steve McQueen, a young but depressed poker player whose only goal is to build a reputation as the best, despite all obstacles and legislation. However, he had Lancey Howard, played by Edward G. Robinson as his adversary. Both actors displayed brilliant performances that almost looked like it was an actual poker game to determine the winner. The Cincinnati Kid was quite a good one, even though it received different criticisms. The movie got the performances of its supporting actors nominated for different awards. 
Other top movies to watch include Rounders, Molly's Game, Rain Man, 21, The Sting, and The Hustler. 
Conclusion
When it comes to gambling, what it requires is great skills and getting enough resources to learn. For some people, a piece of material online is good to get them to understand casino games. For other people, watching online videos or movies will help them to become better at gambling. If you belong to the latter, the movies described above are one of the best ways to start as you learn more about casino games, especially poker. By becoming an excellent player, your story could be the next movie – who knows? 
Comments
comments