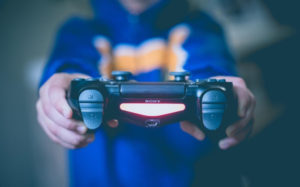 When we talk massive open-world games, the one that always leave other titles behind is Grand Theft Auto 5 by Rockstar games. Despite the fact that GTA 5 was released almost a decade ago, gamers are still buying the game. 
Grand Theft Auto 5' console and PC versions are still making millions of dollars in revenue which tells us a lot about the game's ever-growing popularity in the gaming market. Due to all this popularity, android gamers also want to get their hands on this awesome game for quite a while now but unfortunately, GTA 5 doesn't have any android or IOS version and it seems unlikely as the game is HUGE to be played on mobile devices.
But that doesn't mean that there are no games on android that are similar to GTA 5, that you can play on your android devices. And we have made a list of the top 5 open-world games like GTA 5 for android in 2021 but before jumping in, make sure to check out the deals on other popular android titles such as Mobile Legends, Clash of Clans and many more. 
5- MadOut2 BigCityOnline
MadOut2 is one of the popular open-world titles for mobile devices. The game offers ton of great features that reminds us of GTA 5 like a massive map, crime-powered city, cops, amazing cars and customizations. 
But the best part is the multiplayer gameplay, MadOut2 offers a complete online multiplayer system just like GTA 5. You can have up to 100 players in single map, that's something that we don't see in many android games.
4 – Dude Theft Wars 
Now if you are in for some low-poly and light-weight version of GTA 5, Dude Theft Wars is the one to go for. It is a massive open-world game with cute little characters, ton of fun vehicles, a crazy DUDE in the city if Dude-O-Polis. The game offers ton of fun side activities like GTA 5 but in a very different and unique way such as exploring the city in a shopping cart, breaking into buildings and steal other's cash, or join a mafia gang and go on a thrilling heist.
3 – Gangstar Vegas 
Gangstar Vegas is probably one of the best Open-World games available for the mobile devices that actually feels like you are playing a console quality game. 
The game offers a ton of amazing features, it is jam-packed with six-gun action missions, boxings, street battles, insane city driving with various cars, great storyline, roaming around the wide open-world map and so much more.
2- Payback 2 The Battle Sandbox
Payback 2 does a great job at making an open-world game that resembles Grand Theft Auto 5. Payback 2 has got some decent graphics, ton of amazing rides, a city filled to the brim with crimes and criminals, variety of weapons to choose from and a ton a fun-activities that you can do besides the main quest.
The game even offers an online multiplayer mode where you can play with your friends and strangers all around the world to take control of this city full of vice.
1 – Gangstar New Orleans 
We have already talked about a great title by the same developers up there and Gangstar New Orleans is the latest addition to the popular Gangstar franchise. This game offers the best graphics quality on mobile devices and loads of other fun features that we see in the GTA 5 game. 
You can choose to explore the massive open-world on your own or you can go with the storyline its totally up to you!
Comments
comments