Thrift shops sell quality donated, or consigned brand items for way cheaper than big stores (and are currently consider 'essential businesses' under the 'Stay At Home' orders). Most thrifts are also linked to charity organizations, so you can give back while saving more.
Through my shopping treks, I've discovered many thrift establishments in the Queen City.
These are my top 10 favorite thrift stores in Charlotte:
10. Community Thrift Store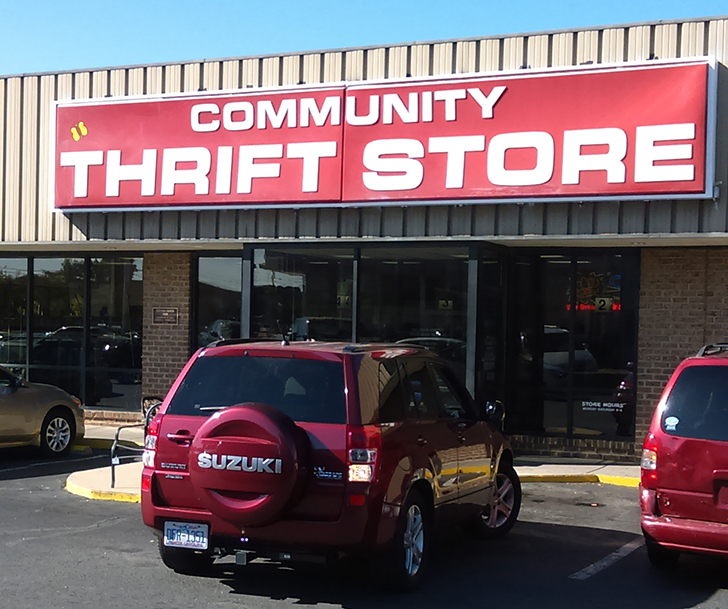 3016 Freedom Drive Charlotte, NC 28208
This long-standing thrift store in West Charlotte has the feel of a department store, but with half the prices. Low cost jewelry, books, electronics, and even sport equipment are available, and there's a big clothes section. Clothes are in great condition, and are marked down over time.
A local Staple, this thrift chain has stores in Mt. Holly and East Charlotte. These massive stores sell a wide range of books, home items, electronics and have huge furniture and clothes sections. Men's and women's clothes are plentiful, and there are many changing rooms to try them on. A boutique section also comes included for those willing to pay more for crisper threads.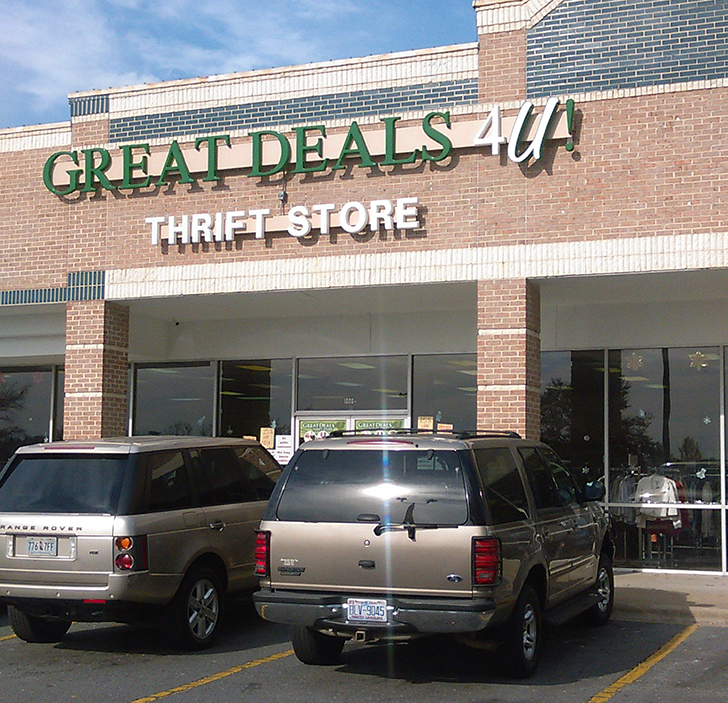 Tucked across from the Arrowwood light rail Station, this humble shop promises great prices and a great shopping experience for any thrifter who happens by. This neat and orderly store has lots of clothes in good conditions, and at low prices. There are changing booths on hand to try items on, and a helpful staff to see to you.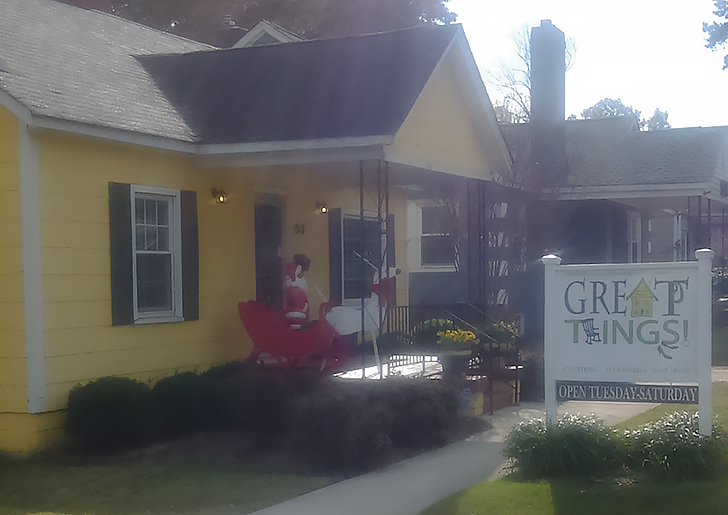 Located in a quaint house off Beatties Ford Road, this resale boutique provides a charming shopping atmosphere. It's operated under the Friendship Community Development Corporation, and is staffed by helpful volunteers. Donated clothes; accessories, dishes, linen, collectibles and Christmas ornaments sell for half off. The kids section is even better, with low cost clothing, books and toys. Come by if you want your gifts to help out this season.
The worldwide charity has many family stores in Charlotte used to generate revenue. The stores on Central Avenue, Independence Boulevard and Pineville-Mathews Road accept donations ranging from clothes, books, appliances and even cars!Set in the heart of Plaza-Midwood, the Central Ave shop helps fund the Adult Rehabilitation Center right next door. There's tons of low-cost clothes and dishes for sale, and a furniture section closer to Value City.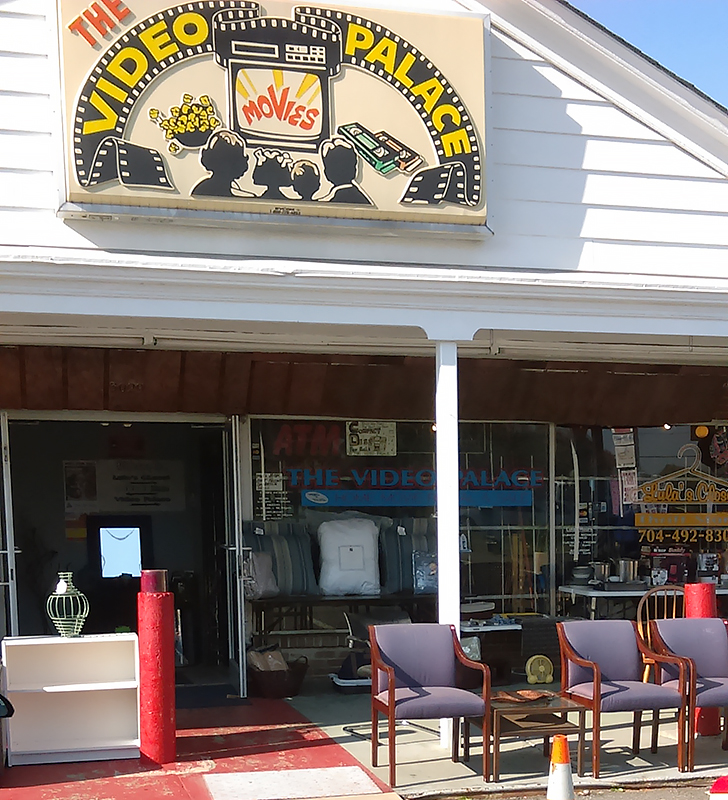 You wouldn't think a shop so small could have so much, but Lula's would surprise you. If you want to redecorate your place come here. Table sets, sofas, chairs, dressers. All purchased new and used, and resold low by a great staff. There's also appliances and household items if you're interested. As an added bonus, stop by Video Palace in the back to rent and buy used DVD's and VHS's.
The king of the local thrift, with over five stores in Charlotte alone. Most anything can be found here from dinner sets and laptops, to stereos and washing machines. But we all come for the clothes. Men's, women's and kids garments all at bottom costs. The Goodwill on Sardis Rd. has the overall largest selection I've seen, but the one at University point is nicer. Purchases help fund job training programs for able Charlotteans.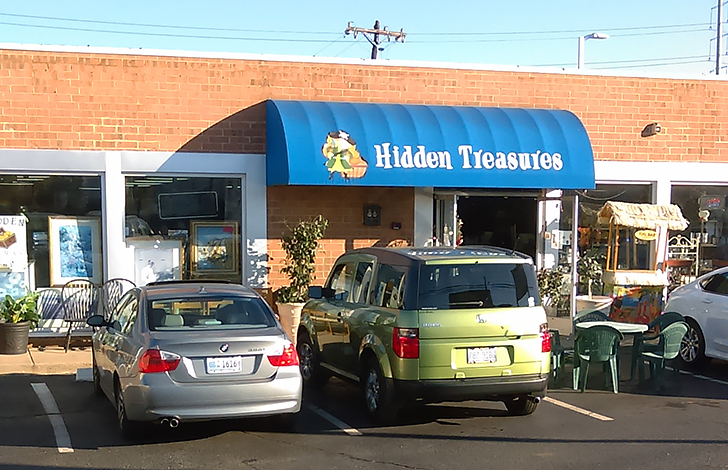 True to its name, this store is that rare gem for thrift shoppers. They sell everything from dishes, appliance and clothes, to seasonal decorations, furniture and antiques. There're open 7 days a week, deliver, and are minutes away from the Scaly Bark light rail station.Check it out sometime and see what you find.
Coming here, I wondered how they fit so much cool stuff into one room.  Clothes, appliances, electronics, toys, books and food all in quality condition.Their kids' area is excellent, and there are enough great Christmas decorations to make it a holiday stop. The store is a part of the Matthews Help Center that helps ease local poverty, so you can help out while finding a great buy.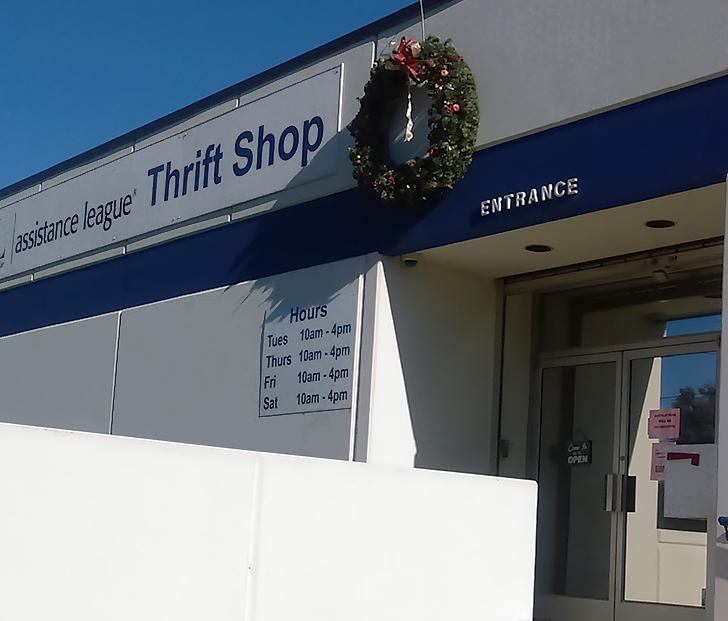 If you ever wanted to thrift shop for everything this is your place.  They have the largest selection that I have seen. Fantastic second-hand dishes, china, furniture, clothes, linen, appliances, stationary and a great book section. Forget going to Michael's this year, Assistance League has all the Christmas trees, lights, decorations you need. All proceeds go towards the league's valuable child improving programs.
What's your favorite thrift store in Charlotte?
Comments
comments