The weekend is almost here!
There will be tons of concerts, shows, and festivals!
Here are the top 10 things happening around the Charlotte region this weekend:
Discover the full story of Disney's Frozen like never before at Disney On Ice presents Frozen! Dazzling ice skating, special effects and unforgettable music will magically transport you to wintry Arendelle.
There will be 7 showings this coming Friday, Saturday, and Sunday at the Spectrum Center in Uptown Charlotte.
For more info or for tickets click here.
This is the last weekend of the 93rd annual Cleveland County Fair in Shelby, NC.
The fair will be open the following hours;
Friday (10/6): 3pm-11pm
Saturday (10/7): 9am-11pm
Sunday (10/8): 10am-11pm
For more information or tickets here.
#3 Carolina Renaissance Festival
This is the second weekend for Carolina's biggest Renaissance Festival. History comes alive with non-stop, day long entertainments, arts and crafts, games and rides, jousting knights on horseback, feasting and so much more!  Time travel to the greatest party since Camelot! Huzzah!
For more info or tickets click to learn more.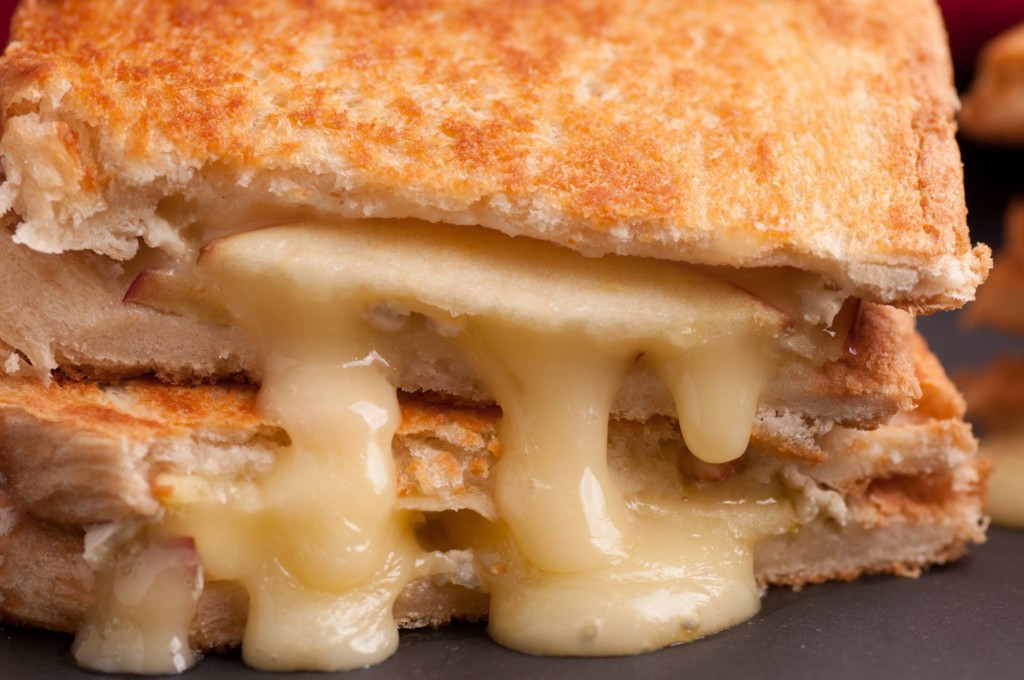 12pm – 5pm Saturday, October 7th @ Slate Charlotte (parking lot – outdoor event)
We are gettin' cheesy with it and we want you to join us!
For more information click here.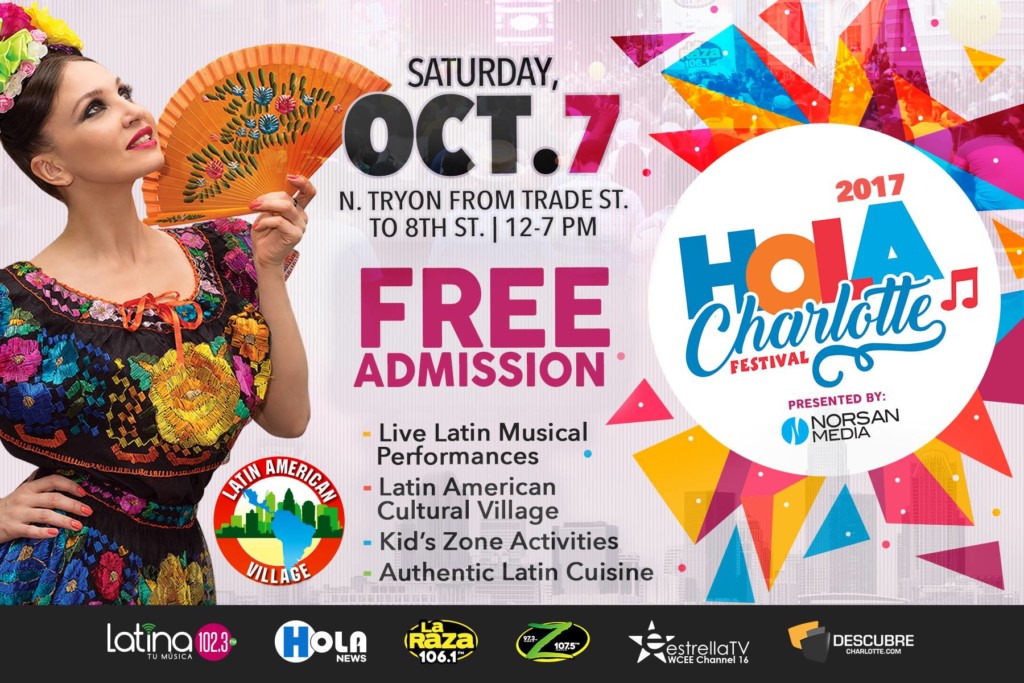 Join us at Norsan Media's 6th annual Hola Charlotte Hispanic Heritage Festival! The free & family friendly festival will take place October 7th in Uptown Charlotte from 12-7 PM on N.Tryon St. between Trade & 8th St. This is the largest Hispanic Heritage event in the Carolinas highlighting the diversity and richness of Latin culture.
For more information click here.
PVRIS is an American rock band from Lowell, Massachusetts formed by members Lynn Gunn, Alex Babinski, and Brian MacDonald.
They'll be performing live at the Fillmore this coming Saturday night starting at 8pm.
For more information click here.
The North Chester Amateur Rodeo is the perfect family event! Bring the whole family to see local rodeo action…Barrel Racing, Mutton Busting, Bull Riding, and more!
The rodeo will happen this Saturday from 4pm-11pm.
For more info click here.

This coming Saturday evening the UNCC 49ers will be taking on Marshall's Thundering Herd at Jerry Richardson Stadium.
For tickets or more information click here.
#9 Locked In at The Whitewater Center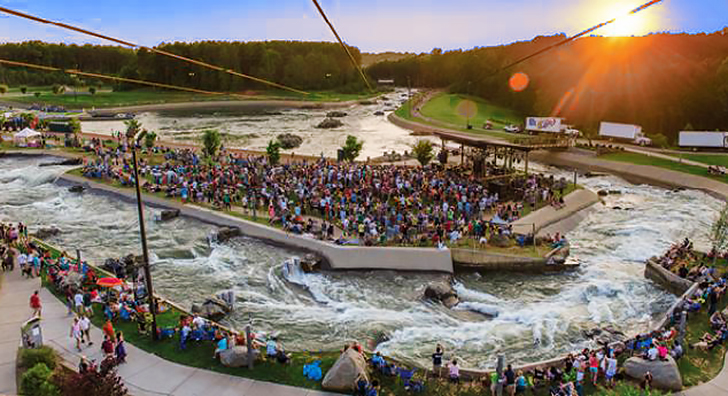 This coming Friday night, Locked In will be playing at the Whitewater Center.
Ben Stookesberry and a group of professional kayakers journey to the remote jungles of Papua New Guinea to attempt a first descent of the Beriman River, a daunting 40km run lined with sheer limestone walls and no way out but to ride to the ocean. Locked In documents their journey.
There is no cost, escept for parking ($5 per car).
For more info click here.
A Comic Con inspired hard rock and metal show.
If you would like to participate in the costume/cosplay contest, please sign up at the "Fuel the Scene Magazine" booth before 7:15pm – Showcase – 7:30-7:45 – Winners will be announced between 8:15 and 8:30pm!
Prizes include:
1st Place – Receive a voucher to redeem a FREE Gaming Console (TBD) at the Play It Again booth, an autographed Something Clever Banner, and $50 cash!
2nd Place – $20 cash, a Something Clever T-shirt, and a "chibified" drawing version of you in your costume provided by Rei Haycraft of Fuel The Scene Magazine!
3RD Place – $15 cash, a Something Clever T-shirt, and an autographed Something Clever Cymbal!
For more information or tickets click here.
If you think other events should be on this list or future lists, let us know – Scott@CharlotteStories.com
Comments
comments