The weekend is almost here!
There will be tons of concerts, shows, and festivals!
Here are the top 10 things happening around the Charlotte region this weekend: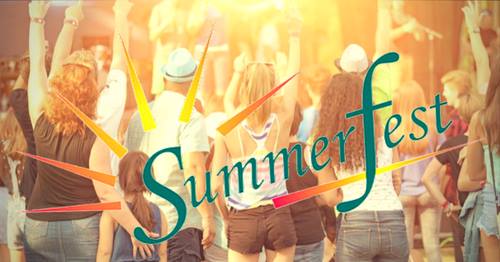 This coming Saturday from 11am-10pm one of the biggest free festivals in the United States will be happening in York County.
The 34th Annual SummerFest will feature 5K/10K Fun Run, Golf Tournament, Car Show, Helicopter Rides, Children's Area includes Waterballs, Game Tents, Robotics, Little Blue Choo, Bike Rodeo, Balloon Artist, Face Painting and Petting Zoo. They will have the amazing Monster Energy BMX Stunt Team, Arts & Crafts, Food Trucks and Food Vendors of all kinds, and 2 Music Stages. There will also be a car show, featuring over 200 vintage and muscle cars from the tri-state area.
For more information click here.
Sabrina Ann Lynn Carpenter is an American singer, songwriter, and actress. She had a recurring role as the young version of Chloe Goodwin in The Goodwin Games and starred as Maya Hart in the Disney Channel series Girl Meets World.
She'll be performing live at the Belk Theatre at Blumenthal Performing Arts Center this coming Friday night starting at 7pm.
For tickets or more info click here.
This coming Friday night at the Filmore, Dru Hill will be performing live at his 20th Anniversary All White Affair party w. special guest Bobby V starting at 8pm.
For more information or tickets click here.
This coming Saturday afternoon the nation's biggest after-market car show is coming to Charlotte's Park Expo Center. The best way to describe it is a full automotive lifestyle event that showcases many aspects of the aftermarket automotive industry. Including some of the hottest customized vehicles in the country, competing for top honors.
There will be tons of vendors showing off their latest and greatest products, entertainments acts including bands, hip hop artists, celebrity appearances, models, and more.
For more information click here.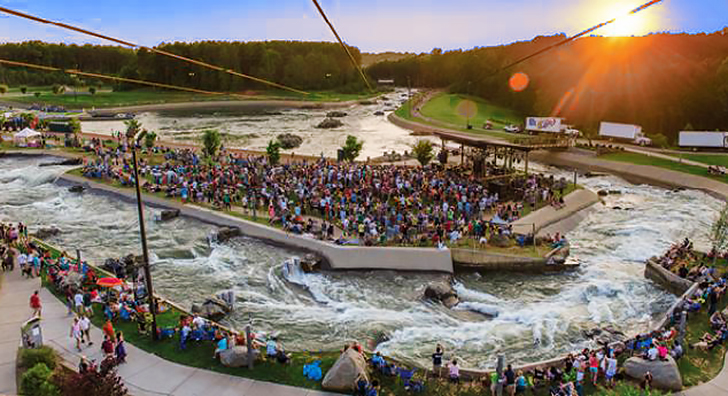 Ryan Culwell will be lighting up the stage this coming Saturday evening at the Whitewater Center's River Jam. Music will start at around 7 pm.
$5 for parking – free admission – for more info click here.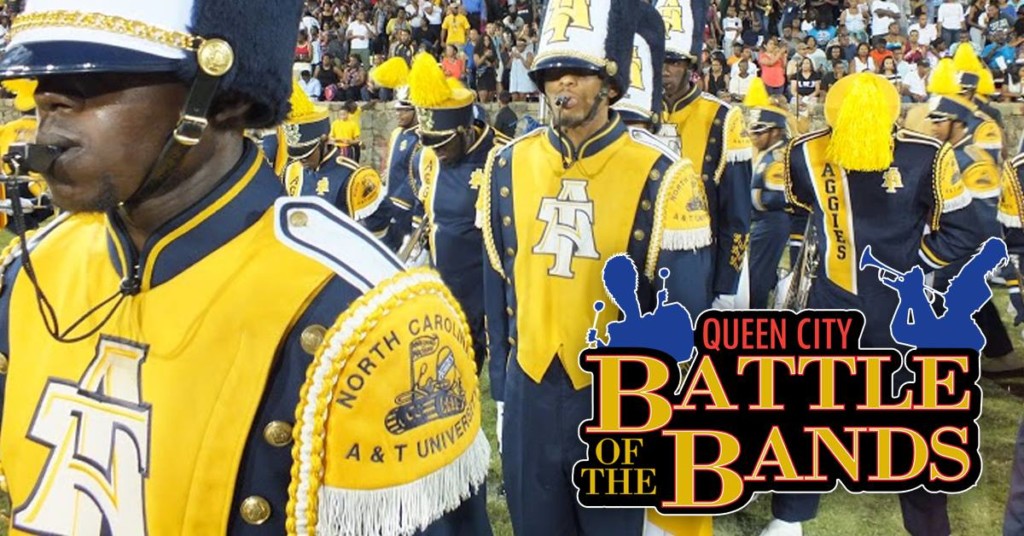 The Queen City Battle of the Bands event highlights the community's exclusive interest in HBCU marching bands and the roles that they play in educating aspiring musicians & developing our future leaders.
The annual Queen City Battle of the Bands event will attract over 15,000 fans, alumni, school and family members and have donated more than $250,000 in scholarships to the participating universities in over four years.
For more info click here.
God Save the Queen City was born from the simple desire to put Charlotte's best musical talent under one roof in a great venue, The Chop Shop NoDa. This simple idea became reality and has grown into a yearly music festival we at Ink Floyd, all the bands and all of our sponsorship partners are proud to call our own.
This year God Save The Queen City will take place with two action packed nights at Neighborhood Theatre in a return to NoDa. It will feature many festival alumni, both local & national, and are also thrilled to welcome a handful of exciting new bands making their festival debut. There will be a bigger push behind our now 3rd, God Save The Queen City beer release. They will feature live music hosted by the beer collaborators at Heist Brewery, Free Range Brewing & Salud Cervecería at their respective tap rooms on Friday, August 18th and Saturday August 19th.
For more information or to buy your tickets click here.
The Puerto Rico Cultural Society is hosting the 2017 Puerto Rico festival this coming Sunday afternoon at Symphony Park from 12pm – 8pm.
There will be food, live music, and plenty of dancing!
For more information click here.
This coming Sunday night at the Avid Xchange Music Factory's Amphitheater, the Goo Goo Dolls will be performing live with special guest Phillip Phillip.
For more info or tickets click here.
Come on out to Fourth Ward Park and enjoy your Sunday evening by listening to some live music for free.
Taylor Winchester will be performing this coming Sunday afternoon starting at 4pm.
For more info click here.
If you think other events should be on this list or future lists, let us know – Scott@CharlotteStories.com
Comments
comments