April is here! One of the most beautiful months in Charlotte!
Spring has sprung, the pollen is fading, and summer is just around the corner!
Here are the top 10 must-do activities for the greater Charlotte region in the month of April;
The Rural Hill Food Truck Rally will be one of the year's largest, with over 20+ food trucks, live music, and plenty of games.
The event will take place this weekend on April 2nd, and will truly have something for everyone, including aKids Zone, lessons at the historic Rural Retreat Cabin, corn hole tournaments, and even a hayride!
Check out more information here on their site.
This will be Charlotte's 21st annual Taste of The Nation charity event – this year Charlotte's greatest chefs will be coming together to help out hungry kids.
The event will take place at The Fillmore on April 18th. Over 20 of top Charlotte restaurants will be sampling their favorite dishes, including Upstream, Passion8, Mimosa Grill, Ilios Noche, Fahrenheit, and Bistro La Bon.
All proceeds will go directly to the No Kid Hungry campaign, which connects hungry kids with nutritional food.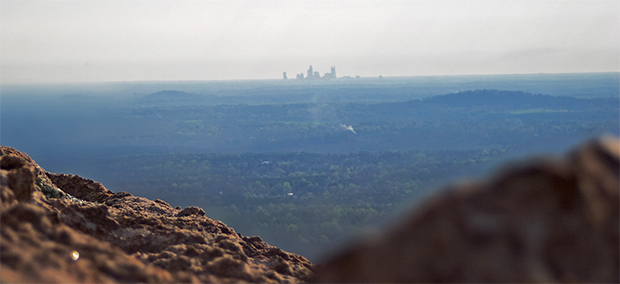 March 20th is officially the first day of Spring, and there's no better place to witness nature start to bloom than from the top of Crowder's Mountain. It's about a half-hour drive from Charlotte, just west of Gastonia, and on a clear day, you can see an amazing view of Charlotte's skyline.
If you're feeling really brave, you can even rock climb sections of Crowder's Mountain's sheer cliff faces (Crowders is one of the top rock climbing destinations in the Carolinas).
Tuck Fest is a three-day festival that celebrates the outdoor lifestyle through competitions, exhibitions, demos, and live music, featuring St. Paul & The Broken Bones and Langhorn Slim & The Law. The festival will take place April 22nd through the 24th at the U.S. National Whitewater Center.
The festival features a variety of competitions you can participate in, including; trail running, kayaking, biking, climbing, stand-up paddleboarding, and adventure racing.
Check out more information here on TuckFest.org
One of America's new favorite bands will be coming to the Time Warner Cable Arena on April 14th.
The UK band surged in popularity across the US after their live performance at the 2011 Grammy ceremony with Bob Dylan and The Avett Brothers, and winning the grammy award for 'Album of The Year'.
For more information or for tickets to their Charlotte performance click here.
Within a 60 mile radius around Charlotte, there are over a dozen wineries of all shapes and sizes, including a cat-themed winery that just opened in York County!
Just southeast of Charlotte, you can live out childhood fantasies by enjoying some award-winning wine in a treehouse at The Treehouse Vineyards in Monroe. If you're in the Lake Norman area, you can enjoy some local art with your wine at The Daveste Winery, or check out the largest family-owned vineard in North Carolina at The Shelton Vineyards.
Legendary British rock group Duran Duran has selected Charlotte as one of their few stops on their new world tour. After leaving the US, they have tour stops planned for Australia, Japan, possibly South America and a return to Europe before year's end.
The group will be taking out the stage production it used in the U.K. last year, which keyboardist Nick Rhodes calls "quite an ambitious show for us. The visuals are pretty strong and we somehow managed to get the best reviews we ever got — although I'm always a little worried if we get good reviews like that."
They'll be performing at the PNC Music Pavilion (formerly Verizon Wireless Amphitheater) on April 16th, for more information or tickets click here.
Enjoy the best food and music from Charlotte's east side, known for its authentic mix of family-run restaurants that range from Asian, Latin American and Middle Eastern to downhome soul.
The event will take place on April 30 on the front lawn of the 250-acre campus of the Aldersgate, 3800 Shamrock Drive.
For more information you can check out their Facebook page here.
NHRA drag racing returns will be returning to the zMAX Dragway April 22-24.
Join the fastest accelerating machines on the planet as they tackle the world's fastest drag stip.
Every ticket is a pit pass, so come early to see your favorite drivers and their cars up-close before they bring over 40,000 horsepower down the concrete lanes.
For more information or tickets click here.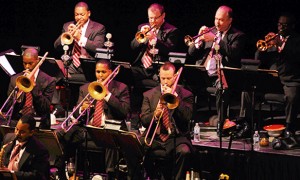 This will be an incredible 3-day event hosted by the Levine Center for The Arts and The Blumenthal Performing Arts Center.
The main stage will be headlined by 2 performances by the critically-acclaimed Jazz at Lincoln Center Orchestra under the leadership of musical director Wynton Marsalis.
There will also be intimate club performances featuring local and national talent throughout the weekend, as well as a jazz dinner and happy hours.
For more information about Charlotte's Jazz Festival click here.
Please share;
Comments
comments