Happy Halloween everyone!
If you have kids, this might be one of the cheapest days of the year for you – free snacks and entertainment at night, and now more an more restaurants are offering free food during the day.
Here are the top 10 best Halloween deals we could find:
Krispy Kreme is offering a free donut to anyone who dresses up for Halloween. You must be inside the store with your costume on to get a free donut.
#2 Free Pancake at IHOP
Any kids 12 and under can get a free 'scary-pancake' at IHOP – even without a costume. There's no limit on the amount of children you can bring – they all get a free pancake.
On October 31st your kids can enjoy a free dirt cup dessert with a purchase of a Joey Meal.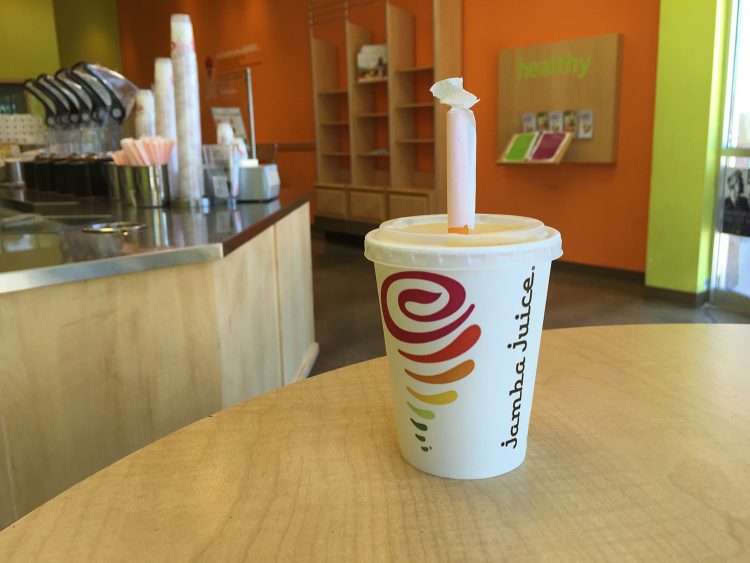 Today from 2-7pm, kids can get a free smoothie at Jamba Juice.
#5 $3 Meal at Chipotle (burrito, bowl, salad, or tacos)
Anyone in costume can get a $3 tex-mex meal during today's Chipotle's Boorito event. Also, if you text BOORITO to 888222 you'll be entered for the chance to win free burritos for a year.
All day today, Baskin Robbins is offering $1.50 scoops of ice cream (reg $2.79).
#7 $0.50 Corn Dogs at Sonic
Anyone can enjoy $0.50 corn dogs all day on Halloween at Sonic.
Ok, this isn't 'technically' food, but if you go to the Bass Pro Shop in Concord Mills, you can get a free professional photo taken of your kids.
#9  25% off Pizza Hut Pizza
On all take-out and delivery orders, you can use code SCARYGOOD25 to get 25%-off your Pizza Hut pizza – no child required.
#10 Free Pizza at Cici's
Kid's 10 years and under can eat unlimited free pizza all day today with the purchase of an adult buffet and a costume.
Comments
comments