It's Christmas light season once again in Charlotte, and this year is turning out to be bigger and brighter than ever!
Most of the biggest displays are in the South East part of the Charlotte region, including Indian Trail and Matthews, but we have some other epic displays in Gaston County and up in Concord.
Here are the top 10 biggest Christmas light displays in the Charlotte region (in no particular order):
The Christian Family lights have already been featured on Today.com, WCNC, and even on Charlotte Stories. The entire display is synchronized to over a dozen different songs.
The two-story home includes thousands of colorful twinkle lights which outline the windows, garage, trees and bushes all of which dance and pulse to perfectly timed music.
Check out their other videos on their Facebook page here.
#3 The Entire Town of Mcadenville
Each holiday season, the tiny little Gaston County town of McAdenville displays its Christmas best and hosts an incredible holiday light show. Drawing a region-wide audience, visitors tour the streets of Christmas Town, USA, by foot and car, which is guaranteed to put you in the holiday spirit.
Most homes on Hillside Ave. pitch in to help hang giant lighted balls from the majestic oak-trees that line the street, it's truly a sight to see.
They also have tents set up where they are taking donations for Charlotte's Loaves and Fishes.
One of the biggest single-home displays (in terms of number of lights) would have to be at 10223 Summer House Court – the Harbin family house. Every year they go all out with a light-up nativity scene, giant Christmas tree, and pretty much every other inch of their front yard sparkling. They also accept donations for Make-A-Wish – don't be stingy!
#6 7323 Sherwood Forest Drive, Charlotte

There are several big displays in this neighborhood, but every year, 7323 Sherwood Forest Drive takes the cake. They even have a live Santa outside giving cars candy canes.
They also are taking up collections for St. Jude's Children's Hospital.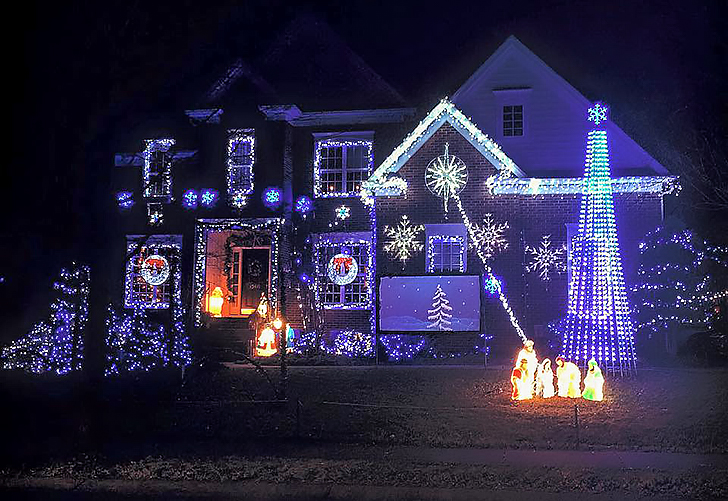 Another incredibly impressive light show that's perfectly synced to music. You don't want to miss the Zimnowski's home at 15419 Hugh Mcauley Rd. Huntersville, NC 28078 (tune to 87.9 FM to see the lights sync with the music in your car)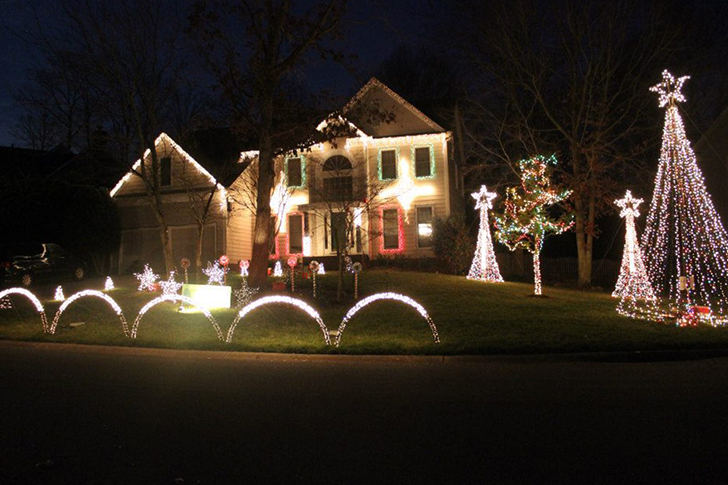 Don't miss 1001 Sunnyview Circle in Matthews if you're visiting all the other homes in the South East charlotte region. (tune in to 107.3 FM to see the lights and music together)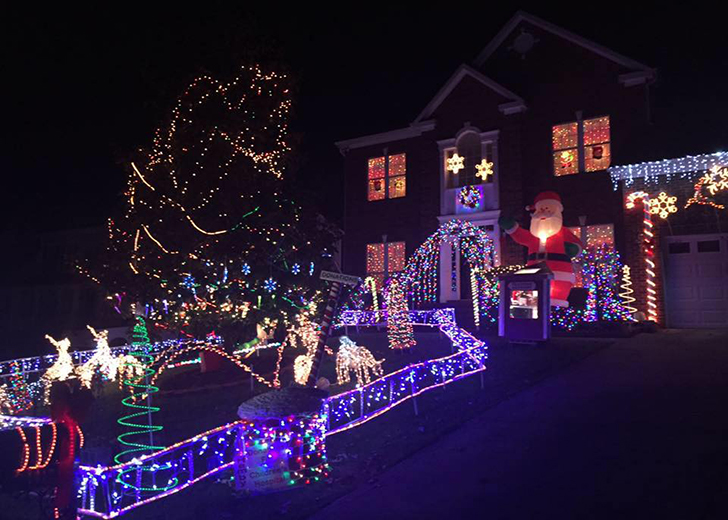 The Nikitas' home at 1417 Deer Spring Court in Indian Trail is back at it again this year.
They'll be accepts donations for Hemby Children Hospital every night until Christmas.
Finishing up our list is another home in Indian Trail that also syncs their lights to music. Don't miss 1028 Fountainbrook Dr. in Indian Trail. They are accepting donations for Union County Christmas Bureau.
Who do you think put up the best Christmas lights in Charlotte?
Comments
comments