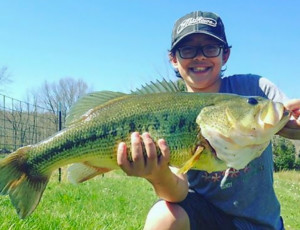 The weather is starting to warm up on all the lakes around Charlotte, meaning fishing tournament season is upon us!
Several large fishing tournaments are now planned for March, April, May in all of the Charlotte area lakes, including; Lake Norman, Lake Wylie, Lake Wateree, and Lake Hickory.
Here are the top 10 biggest upcoming fishing tournaments in the Charlotte region (click on the titles for more info to each tournament):
Lake Wylie – March 3rd
The upcoming Lake Wylie Tournament is the second of four North Carolina series events, adding to stops on Lake Norman, Lake Hickory and High Rock Lake through this coming May.
Carolinas Bass Challenge events are team fishing tournaments where anglers can compete in pairs or solo. They feature a first place guarantee of at least $8,000. First place at the Carolinas Bass Challenge Classic will earn a team $50,000.
Kerr Lake – June 2-3
This multi-event tournament has several smaller events that have smaller payouts, and all which feed into larger events with the organization spanning both Carolinas and Virginia.
The next qualifying round will be on March 11th, then March 25th, and April 18th, and the final on Lake Wylie will be held on April 22nd. All events launch from Buster Boyd Access Area.
Lake Wylie
Tournament entry fee's will be $60 per event totaling $300.00 for the entire season. There will be 5 events including the final.  A membership fee of $35 per person is required. Membership however, will be closed at 50 team depending on demand. A substitution fee of $35 will also be required. There is an optional side pot of $25. Boat numbers will be drawn at the ramp the morning of the tournament.
Lake Wateree – March 18, 2018
Last year the CBC – Lake Wateree Tournament awarded Joey Bramlett & Barry Holloman a first place price of $10,550.00 with their 24 lbs of total fish and their biggest fish weighing in at at 7.86 lbs.
Lake Norman – March 25th 2018
Payouts will be given to the Top 7 boats and to Big Fish in the following amounts:
Big Fish: $500 • Top Boat: $1,000 • 2nd Boat: $500 3rd: $350 • 4th: $300 • 5th: $225 • 6th: $175 • 7th: $125
Friday March 24th, 2018 • Registration/Meeting 7:30pm – 8:30pm – Bass Pro Shops – 8181 Concord Mills Blvd. / Concord, NC 28027 Saturday, March 25th, 2018 • Boats in water by 7:00am
Lake Norman (Queens Landing) Saturday April 7th, 2018
Open to everyone – Entry fee $100 per team – Plus Big Fish $10 per team- (optional)
All proceeds will benefit the Shriners Hospitals for Children
Total prizes (*Based on 100 Boats):
*First Prize – $2,500.00*
*2nd Prize – $1,000.00*
*3rd Prize – $750.00*
*4th Prize  –  $500.00*
*5th Prize –  $200.00*
*6th Prize – $150.00*
*7th Prize  through 10th Prize – $100.00 each
Lake Hickory – April 15, 2018
The last time Lake Hickory hosted a CBC tournament, they drew a record crowd of 173 Teams. Darren Sigmon and Brian Huffman took home first place with their total haul of 24lbs and a big fish weighing 7.86 lbs – they took home a total of $14,000 for their first place winnings.
Lake Norman (Queens Landing) – May 6-7, 2018
Over $100,000 in prizes and payouts.
2-day entry fee – $160
1-day entry fee – $110
Lake Wylie – May 6, 2018
$200 registration fee – $5,000 minimum payout guarantee for 1st place. Other prize money and places will be determined by number of participants.
Lake Wateree – May 13, 2018
Chris Marshall of Forest City, North Carolina took first place from the BFL tournament on Lake Wylie earlier this month, catching five-bass weighing 22 pounds, 9 ounces, and winning a total prize pool of $6,237.
Have you ever been to any of these tournaments? 
Tell us about your experience in the comments below! 
Comments
comments