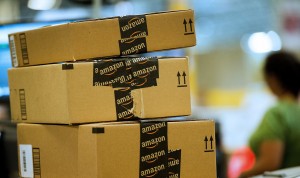 While it's technically not Black Friday yet, most retailers start to offer their crazy deals on Thanksgiving, and Amazon is no exception.
Over the past 10 years, Amazon has become one of the best retailers for finding the craziest Black Friday savings, but not all of its deals are worth your attention. We've sifted through Amazon's massive amount of Black Friday deals, and cherry-picked the top 10 deals of 2017;
Check out over 100 other black Friday deals available today and tomorrow here on the Amazon.com Black Friday Deal Page.
Free Amazon Prime Membership Trial – sign-up link – Receive free two-day shipping on most items including those for Black Friday and Cyber Monday – a must for any Amazon Black Friday deal shopping. It can be cancelled with no change inside 30 days letting you get all your holiday sales shopping done first.
Comments
comments