What a year it's been!
Thankfully, for most people, there are only 2 days left in the crazy roller coaster that was 2020.
If you want the perfect thing to watch at home, or the best place to enjoy some amazing food and drinks, or celebrate with family and friends of all ages, the Queen City is the place to be to say bye to 2020 and welcome 2021 in a safe and socially distanced fashion.
Here are the top 7 New Year's Eve parties around the Charlotte region this year;
The year is FINALLY coming to an end and that's a reason to celebrate. Join Vana in saying "Goodbye, 2020!" with an evening full of specialty plates, giveaways, and limited edition cocktails. There are only TWO VIP RESERVATIONS AVAILABLE! By booking, you secure a table at our couches from 5:00pm-10:00pm. You ALSO get to dine on an exclusive dinner, PLUS your #NYE squad will receive champagne, two rounds of drinks, and VANA swag. Call us at (980)-819-5913 to reserve!
For more information click here.
Lenny Boy will be hosting a socially distanced NYE party tomorrow afternoon and evening until 9pm (due to the North Carolina curfew).
There will be a number of beer specials, food specials, and plenty of live music.
For every pint of beer or kombucha you ordered, you'll be entered into an hourly Raffle to win some Lenny Boy swag and more.
For more information click here.
Nugs, Blumenthal PAC, Visulite and MaxxMusic are proud to partner with THE AVETT BROTHERS to ring in the new year with a virtual concert on December 31 at 8pm EST.
$39.99 / $49.99 (HD/4K): per screen (includes 48-hour access to video on demand in case you can't join live.)
Full Band Performance with Special Guests – 2021 Countdown with Scott & Seth.
For more information or tickets click here.
Join Merchant & Trade for an open-air celebration featuring the ball drop at 6pm, midnight in Paris. They'll keep the party going for the rest of the evening here in the Queen City. Enjoy French-inspired dishes, specialty cocktails, and champagne.
Doors open at 4:00pm. Champagne Toast at Midnight in Paris (6:00pm)
Dress in Semi-Formal Attire and celebrate the end of 2020.
For more information and tickets click here.
#5 New Year's Eve at Catawba Brewing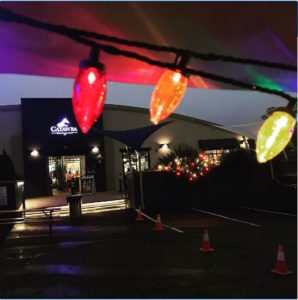 Join Catawba Brewing for live music from 2-5pm from Hunter's Travesty, as well as 2 new beer releases, sparkling cocktail, champagne, beer specials, and free delivery from their favorite neighborhood burger joint.
Their entire indoor space is open to the public, heated and has fresh air circulating with windows open (sometimes you may need a jacket).
For more info click here.
You are most cordially invited to a night of cocktails and culinary creations celebrating the legacy of 007. Join a Covid conscious dining experience to celebrate New Year's Eve in style and still make it home by 10pm.
Enjoy a three course meal including themed cocktails paired with each. Seating is at 6:00pm in The Gathering Common & Lounge and we will toast the arrival of 2021 as Big Ben strikes Midnight! (7:00 PM local time)
Package Includes:
* Three course meal (menu below)
* 7:00pm champagne toast coinciding with London's New Years Toll of Big Ben.
* Themed Cocktails with each course
* Seating in Our Gathering Common & Lounge
#7 NarroWay Productions New Year's Eve Dinner Mystery Theatre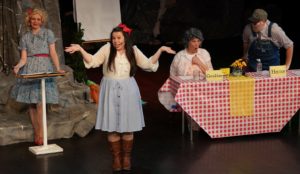 Enjoy a delicious dinner and a fun-filled "whodunnit" at the NarroWay Theatre. Interact with guests and cast to uncover clues and solve a mystery.
2 shows on New Years Eve, 12/31, at 5:00pm and 9:00pm. Watch the ball drop from Times Square after the 9pm show and dance 2020 away – All Ages Welcome.
For more info or tickets click here.
The Chinese Lantern Festival returns to the Daniel Stowe Botanical Gardens this New Year's Eve with hundreds of all-new lanterns featuring vibrant flora and fauna. Each handmade lantern is constructed by masters of the craft in Zigong, the originator of the festival.
Illuminated mythical creatures, flowers, trees, insects, and critters will glow throughout the Garden and interactive light displays and colorful archways will captivate all.
For more info click here.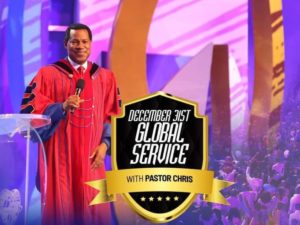 Cross over into the New Year with an inspirational message.
Join Pastor Chris for a New Year Eve's Service Starting at 10PM Est on 12/31/2020.
The Hampton Inn & Suites YORK "A" Auditorium 1520 Carolina Pl Dr, Fort Mill SC
For more info click here.
Tattooed Brews is saying so long and good riddance to an unforgettable year.
Come see 2020 off and help them ring in 2021, a bit early.
City Boyz DJs will be spinning the tunes all night plus they'll have a complimentary champagne toast!
For more info click here.
If you know of any other events we didn't include, feel free to email us at Press@CLTStories.com
Please share;
Comments
comments