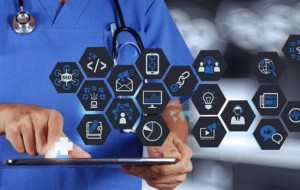 Today, January 23, Eleanor Health will open its fourth outpatient recovery center in North Carolina.  Eleanor Health is rethinking how to treat addiction, which is now the leading cause of death in America for those under 50, by fully treating addiction as a chronic disease. Eleanor Health also has clinics in Mooresville, High Point and Durham.
The fourth clinic in North Carolina, Eleanor Health Hickory clinic will deliver comprehensive services in the community including medication assisted treatment, psychiatric evaluation, medication management, individual and group therapy, support to address social determinants of health, and peer recovery coaching.
The new clinic is located at 410 4th Street SW, Hickory, NC 28602.
Eleanor Health, whose name was chosen for the Greek meaning of Eleanor, "shining light" and as an ode to Eleanor Roosevelt, one of the earliest champions for universal human rights including medical care, is an emerging national addiction treatment provider. The company delivers comprehensive, evidence-based, outpatient treatment for individuals with opioid and other substance use disorders. Eleanor Health has differentiated itself by its evidence-based clinical approach, value-based payment model, level of care coordination, field-based community recovery teams, supporting technology, and focus on whole-person outcomes. The company launched in 2019 in North Carolina and is expanding nationally in 2020.
Comments
comments