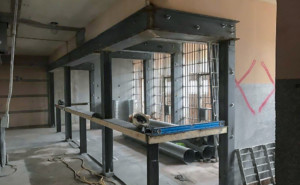 Are you looking for the best heating, ventilation, and cooling system (HVAC)? Fret no more. Go for the most reliable and cost-effective model in the market. 
An energy-efficient HVAC system is consistently good in performance, quality, trustworthiness, and worth the money you spend. With the high demand for heating and cooling systems, you have to be cautious when looking for the best. 
It can be a daunting and frustrating experience if doing it for the first time. But you can still achieve your goals if you don't give up. Here are tips to guide you in your undertakings.
Recommendation
Recommendations are always a great way to seek guidance or advice concerning a particular issue. When looking for an HVAC system, it is wise to talk to friends, family members, colleagues, or anyone you know owns such a system.
These are the best individuals to talk to because they have previously invested in such a system. They know how the best HVAC system works, key features to look at and what makes a specific brand stand out.
Through recommendations, you will know where to get your HVAC. The individuals you talk to will also give you rough estimates of the prices of the different brands in the market.
Research Extensively
Research helps know whether the HVAC system you are looking for is available. You will also know whether it is a system that will fit into your budget and be reliable for day-to-day use before making a purchase.
The internet is the best place to gather vital information about HVAC systems. Many manufacturers and businesses have websites to post and update every detail about their products on sale or offer.
Visit reputable websites and find out more about the systems they offer. Check the brands the websites offer and compare their prices.
Use customer comments to source ideas of the best HVAC system on sale and find out what they say. From these comments, you will know whether you are getting the right heating and cooling system.
Online Reviews
One straightforward way to zero in on the best HVAC systems is by analyzing customer reviews. Visit different online stores and look out for unsatisfied customers.
Unsatisfied customers are fruits of ideas and will tell exactly what they want. Look out for disappointing or pain points of purchase on a heating and cooling system a customer bought.
The HVAC system you find will tell you what customers experience are raving about such a product. It doesn't have to be a one-star review on the product. Even HVAC systems with four or five stars will tell you something.
Reviews also solve the issue of authenticity. Some sites that offer heating, ventilation and cooling systems have genuine reviews that are not skeptical about the brands on sale.
Seek Professional Assistance
If you don't know where to start and find a cost-effective and reliable HVAC system, try and talk to professionals in the field. These individuals have used these systems before and will provide you with the necessary information you need.
They will help you make the right decision before you make a purchase. Visit a specific website that offers these systems and live chat them. Talking to a sales assistant will instill the confidence you want to choose a particular HVAC from a top-notch brand.
To Sum Up
A cost-effective and reliable HVAC system will satisfy your needs. You will have differentiated between your wants and needs. As you find the best system, feel free to seek recommendations, research widely, read online reviews or comments and seek help if stuck. With this information, go ahead and pick the best and most advanced air conditioning system from reputable dealers and manufacturers.
Comments
comments