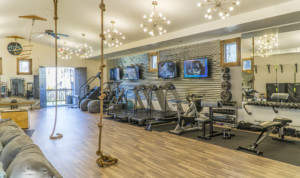 As the world continues fighting the deadly Covid-19 virus, people are also facing greater health threats which are arising from their sedentary lifestyle. Working from home was a dream for millennials but it turned into a harsh reality as they became locked within the four walls of their house. Long working hours and erratic schedules are slowly taking a toll on our health. Keeping such things in mind, we have collated a list of the things you can inculcate in your daily lifestyle for being in shape during a pandemic. 
Regular Exercises
You need to exercise on a regular basis and without any fail. If you have enough space, then you can engage in activities like cycling and aerobics in your building premises. But if you are wary of going out, then you can engage in routine yoga, meditation and mild exercises for maintaining fitness levels. Apart from preventing weight gain, exercising can also lower risk associated with developing ailments like diabetes, stroke, depression and high blood pressure. While exercising at home, you can start out with some simple strength exercises requiring only your body weight. 
Lunges, sit-ups and push-ups serve as excellent options you can try during this time. If you are unsure about the right exercises, then you can look up online videos which are targeted at specific age groups and concerns. Getting exercises on a regular basis is extremely beneficial but might become a next to impossible task as you have to manage both the home and work frontier. In such cases, you can engage in regular home chores such as lawn mowing, gardening, washing windows and many more. 
Practice good mental health
It's not all about exercise. Sometimes you have to take a moment for yourself, remember to breathe…and yes, once in a while it's ok to treat yourself to something you've been wanting, whether it's a treat, a new pair of shoes, or some jewelry you've had your eye on (pearls were wildly popular throughout the pandemic along with various types of crystals, as some say these types of natural gemstones have healing properties). 
Eat Right
The pandemic has bound us to desk jobs making it difficult to burn calories. Herein lies the importance of taking care of our food consumption for maintaining a healthy body. Proteins serve as the building blocks of our anatomy and so you need to consume protein at least once daily every day. A high protein diet will keep you active and satiated for long and prevent overeating. Fiber-rich food like whole grains, fruits with the skins intact, vegetables like carrots, broccoli, beans and peas, seeds and nuts are extremely helpful for people trying to stay in shape. Vegetables serve as a storehouse of nutrients and can help out magnanimously while trying to lose weight. 
Stay Hydrated
You can propel your weight loss journey during a pandemic by starting your day with two glasses of water in an empty stomach. WHO recommends substituting sugar-based beverages with water as the latter can limit calorie intake into our body and keep us hydrated along the way. Our body comprises 60% fluid which assists with transportation of nutrients, creation of saliva, maintenance of body temperature etc. Foods having high water content like oatmeal and broth-based soups take longer to chew and get absorbed by our body. This helps in keeping us fuller for longer. 
Maintain Good Posture
People are not used to working from home and this is causing a lot of problems with their posture. Everyone cannot afford a home office and have to mostly make-do with kitchen tables, beds or sofas. Using a good chair can maintain your posture as you work from a home setup. You should also take small breaks every now and then and stretch your back to keep back pain at bay. It is also necessary to place the monitor at eye level by piling up a few books or angling a lever-arch file. Sitting straight with your knees bent at 90 degrees will relieve extra pressure from your back. You should also make it a point to support your arms either on the chair's armrest or the table. If you are thinking of changing your posture, then you can stand and work for some time. During this time, you need to ensure that your lower back remains straight and you do not slouch your shoulders. 
Final Words
Personal tech products like smartwatches can be of great help in aligning you towards the ultimate health goals. This is why a massive demand has been felt for these devices leading to a growth of the smart wearable industry to $81.5 billion in 2021 from $69 billion in 2020. 
Comments
comments