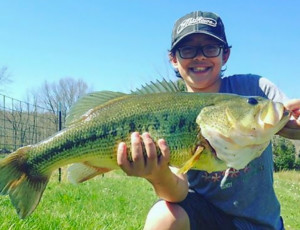 It is not a secret that outdoor activities are beneficial to our physical and mental health. But having a family activity in nature has more to it than the health benefits. It is a wonderful opportunity to spend time with one another and bond, but it is especially good for your kids. 
Children need to spend as much time outside as possible. An active lifestyle in fresh air can enhance their cognitive abilities and grow their physical strength. Children, in these hectic times, tend to be glued to the screens most of the time, so a fun trip is going to make their day different and exciting. 
Here are some tips on how to plan your trip in the best way, especially when you are taking your kids fishing. If you are interested in quality fishing gear, click here.
Pack well
Make a checklist of things you know will be essential for your kids in nature. Include food, a lot of water, sunscreen, and bug repellents. Apart from the actual fishing gear, these items are practically a must-have. Additionally, bring a camera, and something to occupy your children if the fishing becomes boring to them, like toys, a snack, or crayons, and a coloring book. 
Use simple equipment
If your child is very young, between 3 and 6 years old, a cane pole is an ideal equipment for them. That way, if they catch something, they will only need to lift it out of the water. But if they are older than 6, a rod with a reel on, they will need some time to learn and practice to get the hang of the reeling, but tackling a challenge like that will be a reward, and something they will be proud of.
Pick the right time for your activity
Most fish become active during early morning and late afternoons, which is the perfect time for your kids, as well, because it won't be too hot, so they will have less opportunity to complain. 
Plan to spend around two to three hours fishing. Anything over that time frame can make the kids bored and impatient. That will give you enough time to spend quality time with your children and catch a few fish while keeping the kids' attention and energy up.
Pick a spot with easy-to-catch fish
Young anglers have difficulty casting, so try to pick a wide-open location without lots of weeds and rocks. This will ensure that if they catch something, it will not get snagged on every object underwater. 
Also, avoid crowded locations. This way, you will ensure that you have your kids' focus on their rods, but also that they will not disturb other anglers. 
When it comes time to actually catch fish, several species are well-suited for young anglers. This includes panfish, like bluegill, green sunfish, shell crackers, and red-breasted sunfish.
Bluegill tends to congregate in one area, which means that if you catch one, you will definitely find more in the same spot.
Another good fish for beginners is a catfish. Although to catch them requires more patience, your children will be thrilled to drag up a reasonably big fish. Catfishing is usually done at night, but you can find it throughout the day, and the catfish reel will help you catch catfish easily. 
Stocked trout is probably the hardest for children to catch. However, a lot of places have ponds with stocked trout that are specifically designed for children. As a bonus, many of these places have gear for children that you can rent for a small fee, so you do not have to invest in it yourself. 
Make sure that the safety of your children comes first on your list of priorities. Watch out for any possible injuries, or if your children are not swimmers, bring life vests with you on the trip.
Do not forget that being in nature with your kids is supposed to be about having fun and bonding, and not about the number of the fish you caught.
Comments
comments