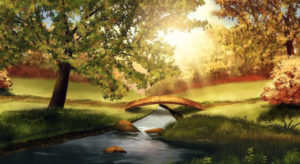 Many of the marvelous things that we see today just started from blueprints that are carefully thought of. Usually, such plans contain several precise measures. Every detail is laid out clearly in them so as to make sure that the eventual structure not only withstands the tests of time and nature but also has its own aesthetic appeal.
Because of the technical nature of blueprints, it becomes a challenge for designers and planners to communicate with their clients, especially those who are not into numbers and other technical matters. While such plans specify the exact dimensions of every item that is part of the design, they remain two-dimensional drawings that a lot of people have difficulty visualizing in 3D.
But modern times have found solutions to such design communication issues. There is now a slew of design software that makes it a lot easier to present to clients plans for a building or a landscaping project in Charlotte and elsewhere in the United States. In this article, we specify some of the most important characteristics of such helpful software.
2D to 3D renditions are quick to make
So that clients will really have a good idea of what the final project will look like, it will be great if the designer can present their design in its full three-dimensional glory. Software such as the Vizterra landscaping design software allows for this type of presentation very easily. After the designer has completed their 2D drawings – complete with the appropriate measurements and design specifications – they can immediately create a 3D presentation in just a single click. Now that is what we call breathing life to ideas!  
They allow for customization
When we talk about designs, rarely do ideas come predetermined or contained, especially when the client is involved in the process. The design process usually involves the imagination, and it surely can take us everywhere!
Because of this, a good design software should allow for customization of every design element – from the symbols used to the colors to be applied. After all, the software should facilitate more life-like renditions of plans. Sometimes, it can only achieve this by giving the designer some freedom to go beyond the software's repertoire of design elements.
Video presentations can be created through it
Aside from rendering presentations in 3D, another good way to convince clients to go with a design idea is to let them have a meaningful walk through it, and we mean that literally! Video presentations that take the perspective of a touring client can be a good way to give them a feel of what the final project will be like when implemented. Although they cannot touch the elements just yet, they surely will be able to see them in life-like proportions. This gives them clear ideas as to how things will change for the better should they decide to go with these plans.
There are now a lot of design software products on the market today, and each surely claims that they are the one that the designer needs. But the designer must be discerning enough to do some research before choosing a program. This article provides the first little step, but it's a step in the right direction nonetheless.
Comments
comments