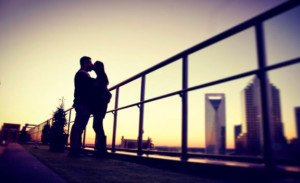 Relationships are as accessible and as complicated as we see them. Sometimes they happen when we are least prepared, and other times we look for an ideal partner to fill that vacant space in our lives. 
A healthy relationship faces many ups and downs, successes and failures, inclination, and declination. Still, they take it all as a learning experience to become better partners, and that is what keeps your relationship everlasting and evergoing. Easier said than done, but it's true. Trust, respect, understanding are the body of a relationship. 
In contrast, sex and intimacy is the soul, trying creative sex positions with your partner regularly like missionary style deepens your relationship, keeping you healthy. A bond is a lifetime investment if you are serious about it, the more you invest in your relationship, the more fruitful it turns to be. 
How long has it been since you took her out on a romantic date and appreciated his efforts towards your relationship? Don't even remember, right? 
That is where the irony lies; in the beginning, the amount of pain you take to bring your partner close, lately, you take it for granted and forget to offer those small gestures that kept you intact for so long.
Here's a quick checklist to assure that your relationship is still flowing smoothly and in case not, follow it once again and bring back the lost spark to keep your relationship glowing.
YOU FEEL INCOMPLETE WITHOUT EACH OTHER
Yes, it still happens. After years of being together in a romantic relationship, if you stay away from each other, you still feel incomplete without your partner. You always wait for hours for your partner to get free from work to listen to your partner's voice and discuss each other's day. Your interest in each other is as fresh as it was on the first day you met.
YOU FREELY EXPRESS YOUR SEXUAL DESIRES TO EACH OTHER
Your bedroom is where you feel the closest to one another. Intimacy keeps a relationship young, and you both still feel the same desire for each other after years. You are open to experience new sex positions and share your fantasies. Full body contact sex like missionary style involves a lot of intimacy and comprehensive eye contact. You feel free to express your madness inside the bedroom, and your partner feels the same towards you. 
YOU ARE ALWAYS READY TO GO OUT OF THE WAY FOR YOUR PARTNER
After so many years, you don't hesitate to keep your partner's priorities above you. You still share the same; in fact, there is an increased sense of zeal to understand, compromise, and prioritize your partner's needs. You are willing to go out of your way to keep the commitment towards your partner.
YOU RESPECT AND TRUST EACH OTHER
Whether it's friendship or relationship, all bonds built on trust and respect, without them, you have no base to your relationship. Learn to respect and trust one another. Mutual respect and trust act as a carrier in relation. The core foundation of a relationship lies in trust and respect towards your partner. Your connection and trust towards each other grow with each passing day. Without respect and trust, you can never experience a happy relationship.
YOU EXPRESS YOUR FEELINGS TO EACH OTHER OFTEN
It's often observed that the words that helped you come close to one another are left behind, and as couples, you are so busy in your individual lives that you hardly even said "I Love You" to your partner in recent times. As couples, you both expect a lot from the other half, but are you giving your partner enough if you can't even express your emotions towards your partner. Appreciating your partner and saying you love them often will make a bond even more reliable.
CONCLUSION
To keep a flower growing, we need to water it daily. Similarly, to keep your relationship healthy and long-lasting, you need to take small initiatives daily that lead to a blossoming relationship for a lifetime. Sex and relationships follow hand in hand, and better sex life is the foundation of the growing best relationships ever.
Comments
comments