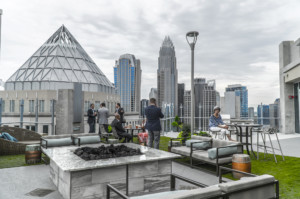 Working from home has blurred the lines between personal space and office space in most renters' homes, so the necessity to add another room has taken a whole new meaning in present context.
According to a new report by Rent Cafe, if you live in Charlotte and want to move into an extra bedroom rental here, it will cost you, on average, $193 more than what you're currently paying for rent. But with a work-from-home or hybrid setting, you can seriously consider other locations in your metro, where upsizing might cost you less than or close to what you're currently paying.
Here are some options:
If you wanted to upsize from Charlotte to Rock Hill, SC you would actually be saving $67/month. Just a half-hour drive to the Queen City, Rock Hill is the only location in the metro where a place with an extra bedroom will cost you less than your current rent.
Another budget-friendly option is Concord, NC – upsizing here will only cost you an additional $87.
Surprisingly, upsizing within Charlotte is not as expensive as it is to upsize from Charlotte to Cornelius, NC (extra $251/month) or Indian Land, SC (extra $380/month).
Comments
comments