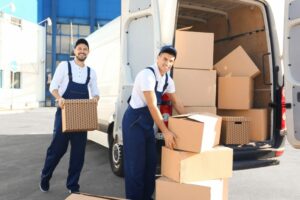 When you're moving, hiring a professional moving company is the best way to ensure a smooth and stress-free move. Hiring professionals will take care of all the details associated with your move, including packing, loading, and transporting your belongings safely.
By hiring a professional mover like NJ moving company, you can also rest assured that your belongings are in good hands and will be delivered on time and in perfect condition.
The following are factors to consider when hiring a moving company:
The Reputation of the Company
Before choosing a moving company, conduct deep research. You want to ensure that the company you hire will be professional and reliable.
A company's reputation can be hard to judge by just looking at its website. But there are ways to learn about a company's reputation before you hire them for your move.
You should always check with your friends and family who have used moving companies in the past. They can tell you which companies they recommend and which they would avoid. Some people leave reviews online, so if you have time, this is another source of information.
Checking the Better Business Bureau (BBB) website is also good. The BBB grades each business based on customer complaints and how they resolve them. If a company has an A rating, they are most likely trustworthy and reliable.
Experience 
If you need your belongings moved across town, you can find a good mover who has never made an interstate move. However, if you are moving across the country or internationally, it's best to hire a company with experience moving overseas.
When determining whether or not a moving company is experienced enough for your needs, look at their website. Most reputable companies will have testimonials or reviews from past customers on their websites. You can also ask for references from previous clients before deciding which company to hire for your move.
Suppose you're planning on using a long-distance mover for an international move. In that case, it's especially important that they have experience doing this type of move before and know what to expect when traveling overseas with household goods.
License and Certification
Another important factor to consider is whether or not your moving company has a license and certification from the state in which they operate. This shows that they have met certain requirements for operating within that state's borders, including safety standards, insurance policies, and workers' compensation coverage for injured employees. It also shows that the company has passed an inspection by officials within that state's government agency responsible for overseeing the transportation industry.
Overall, there is a variety of movers like NJ moving company that offer similar services. However, selecting the right moving company will be well worth your time and effort. The above-listed factors make a good starting point for finding that company, which can help make everything less stressful during your move. After all, if you have a great mover, you'll have a much better chance of having an amazing moving experience.
Comments
comments