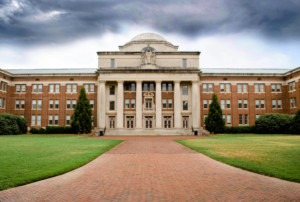 The Carolinas are topping the charts when it comes to college towns, according to a new study by Preply.
Their study compared 200 college towns in America across the following three categories: wallet friendliness, social environment, and economic opportunity.
"Some people appreciate pleasant climates and awesome recreational opportunities. Others prefer the community culture or the nightlife," said Amy Pritchett of Preply. "As we researched to discover the best small college towns in the United States, we considered factors most everyone considers essential. These include the cost of living, employment opportunities, and fun things to do."
Here are America's 20 best small college towns of 2022, according to Preply:
Ann Arbor, Michigan

St. Charles, Missouri

Newark, Delaware

La Crosse, Wisconsin

Grand Forks, North Dakota

Rochester, Minnesota

Clemson, South Carolina

West Lafayette, Indiana

Asheville, North Carolina

Auburn, Alabama

Coral Gables, Florida

Laramie, Wyoming

Norman, Oklahoma

Brookline, Massachusetts

Ithaca, New York

Oshkosh, Wisconsin

Huntsville, Texas

Wilmington, North Carolina

Richmond, California

Germantown, Maryland
To view more information about 'America's 10 Best Small College Towns', visit: https://preply.com/en/blog/best-small-college-towns.
Comments
comments