Charlotte continues to garner media attention and accolades as one of the top emerging culinary destinations in the US.
That reputation has been bolstered even further with the release of Forbes 2022 Global Star Award Winners – a list that ranks the top restaurants, hotels, and spas in the world. In describing the list, Forbes notes that, "We verify luxury. Our highly trained inspectors visit every property we rate, evaluating based on up to 900 objective criteria."
For the first time, this year's list included 2 restaurants from Charlotte – BLT Steak and Gallery.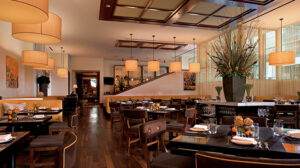 Forbes describes Charlotte's top-tier BLT Steak as follows:
"The steakhouse has long been the place where deals are made, and in a city like Charlotte, home to big banks (Bank of America is headquartered in the Queen City and Wells Fargo once was, too), brokering a power play over a filet and finger of Knob Creek is an everyday occurrence. But until the opening of Forbes Travel Guide Four-Star The Ritz-Carlton, Charlotte and its upscale in-house restaurant, BLT Steak, the city lacked a true a power lunch — and dinner — spot."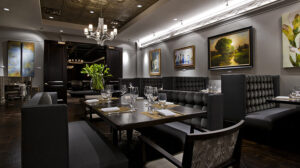 The other Charlotte eatery that made the 'best-in-the-world' ranking was Gallery Restaurant, about which Forbes notes:
"Gallery Restaurant is a culinary gem tucked inside The Ballantyne, A Luxury Collection Hotel, just outside the city center of Charlotte, North Carolina….A massive renovation in 2013 left the restaurant looking like the innovative and sophisticated dining spot it was meant to be, one that serves inventive American cuisine with a farm-to-table bent."
Comments
comments