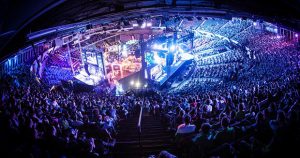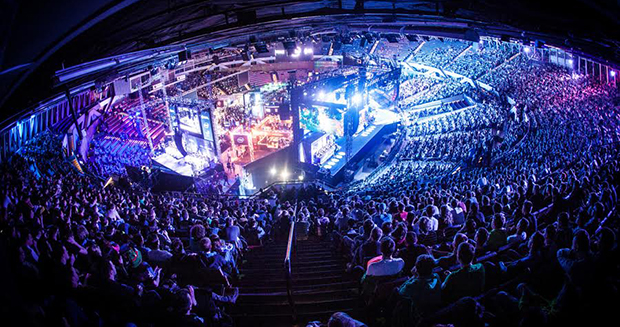 Esports have their origin in the arcade video gaming competitions of the late 1970s and early 1980s, but they have come a long way since!
The arrival of widely-available internet in the 1990s, followed by the development of ever more sophisticated computer technology and fast broadband, made it possible by the late 2000s for gaming fans to compete online, leading to the development of the first serious esports teams and leagues.  
Since then, esports has developed into a billion dollar business, with millions of fans following the action around the world and companies competing to get involved through sponsorships.
Even betting companies have been cashing in on this passion for esports around the world. In fact, esports is the hottest trend in betting today as fans attempt to turn their knowledge of the sports and players into profit, and new esports betting sites spring up to cater to this demand. 
The modern esports industry features a wide variety of games but some games remain more popular than others and there is no doubt that the three pillars of esports, attracting the most money, prestige and competitors are Dota 2, League of Legends and CS:GO. 
League of Legends
League of Legends is the elder stateswoman of the esports betting world. Sometimes abbreviated simply to LOL, it was released in 2009, quickly becoming the first global esports success. The game itself is classed as a Multiplayer Online Battle Arena (MOBA) game, which is one of the most popular genres for esports competitions. It features two teams of five players, each playing as one of a range of heroic avatars, competing to be the first team to destroy the enemy's base.
LOL is one of the most popular esports for betting in the world, as it offers a variety of opportunities for esports fans to use their knowledge. Dedicated LOL bettors will bet on many of the in-game aspects, though the most popular betting markets are those for Match Winner or Tournament Winner, particularly the end of season LOL World Championships.
CS:GO
While MOBA titles dominate in Asia and South America, Europe's favourite esports genre is the First Person Shooter (FPS) and no FPS title is more popular than Counter Strike: Global Offensive (CS:GO). This game is based around two teams taking it in turns to play as terrorists and counter terrorists. Each game is played over a different map and the teams score points for various in-game achievements including kills, assists and the planting or defusing of bombs. 
As with LOL, the CS:GO esports scene has spawned its own betting community. The ESL Pro League, made up of four separate regional tournaments, along with the annual CS:GO Majors attract plenty of betting action, and CS:GO is popular with in-game bettors who try to predict the outcome of live markets such as Total Kills and Next Map Winner. 
Dota 2
Dota 2 is the newest of the big three games, having been released in 2013, but it quickly caught on with the esports fraternity, particularly in Asia. Dota 2 is another two-team, five-player-based MOBA that brings together some of the most attractive features of strategy and role play gaming, though with a particular twist of its own, that can make for compelling viewing. 
As with its two big rivals, Dota 2 has generated plenty of interest from betting fans, and its global schedule boasts the highlight of the esports betting year, in The International, the annual tournament that offers huge prestige and prize money for the winning team. 
Comments
comments