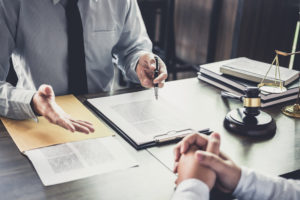 Around this time last year the world was bracing itself for the inevitable — worldwide lockdowns and business closures began to be the new norm. Many counties across the United States have shut down or slowed normal operations in observance of strict COVID-19 guidelines, a situation that has remained omnipresent for over a year now.
As March comes to a close and April gets closer, there is talk about some of the more strict communities (like Los Angeles, for instance) who are considering granting amusement parks, sporting events, and even live music shows as permissible again.
St. Patrick's Day looks quite a bit different this year than it looked last year — many Americans are out purchasing green items of clothing with plans to hit up the bars and local taverns for a little more celebration than that which was offered last year.
Proceeding with Caution
Although many places are starting to get back to some semblance of normal activity post pandemic, many individuals remain cautious about things and are continuing to limit their exposure in whatever ways are available. There are still a high percentage of people in the United States who will continue to practice social distancing, not to mention wear masks out in public.
Certain sources assert that the US has accounted for around 25% of the world's COVID cases globally and more than 400,000 Americans have lost their lives due to this deadly disease.
Getting Back to Work
Many Americans have already returned to the workplace, but only around 28% expected to be back to their respective workplace before the end of 2020. Here we are at the end of the first quarter of the year and many people are still working remotely.
As vaccinations continue to be applied on a National and global level, more and more people will begin to feel better and safer about acclimating back to some sort of regular activity.
Businesses Adapt
Many businesses will continue to offer employees the option to work remotely, and some businesses have adapted so well to working with remote teams that their practices and protocol have changed dramatically. Businesses around the globe have responded to the pandemic in impressive ways, many of which offer mobile services, delivery, and have been able to observe strict standards in order to keep their communities safe.
Architectural firms are offering virtual showings of buildings instead of having in-person meetings, those who type "car service near me" into their search bars can now find mobile mechanics who provide on-demand services compliant with COVID-19 guidelines. 
As the world continues to be cautiously optimistic and the exposure rates continue to stabilize around the world, more and more businesses will begin to commence something of a normal operating procedure and many of the activities that people miss most will soon be at everyone's fingertips again. The important thing is to remain cautious, stay vigilant, and resist the temptation to overexpose ourselves during this key time of transition.
Comments
comments