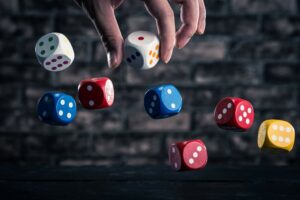 Even if sports betting has been legal in North Carolina for a couple of years now, those interested in playing casino games online in the US are more or less out of luck. But as more and more states are legalizing sports betting of all sorts, it might not be too long until we see fully-fledged online casinos available for everyone.
Online casinos are legal in most parts of the world and draw a huge interest from players and curious minds. Here, we're going to give examples of some of the most popular alternatives that are available to players. You can click in this article to see some examples of what the websites in question tend to look like. Here you might find the online casino experience you are looking for. 
Video slots 
Video slots are a very popular form of gambling and have quickly become the go-to for many players across the world. This form of gambling is easy to pick up and understand and does not require the player in question to be aware of or skilled in any form of strategies or the like to be able to play and enjoy the games in question. These slot machines are modern and offer the player the ability to play without needing to put a large amount of effort into it.  
Classic casino games are still trending
Classic casino games such as blackjack and roulette have in many cases been around for over 200 years. But that does not mean that they're outdated and can't offer a fun experience for the players in question. Classic casino games are still very popular alternatives for many gamblers and these games work surprisingly well in a modern online casino format. 
The most popular alternative that's on the rise 
However, there is also a new form of gambling that has started to pick up steam in various parts of the world and at all types of online casinos. Live casinos as they are called are a form of gambling where the players in question follow a real-life dealer through a live-streamed web camera. The players in question then follow the dealer through their own devices. 
Being able to follow an actual dealer that's both skilled and entertaining gives playing at online casinos a completely different feeling and is for many the best way to gamble online. Even if this is not exactly like sitting at one of the blackjack tables in Vegas, it's as close as many people can conveniently come to it. 
Comments
comments