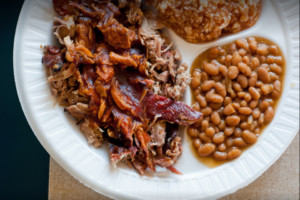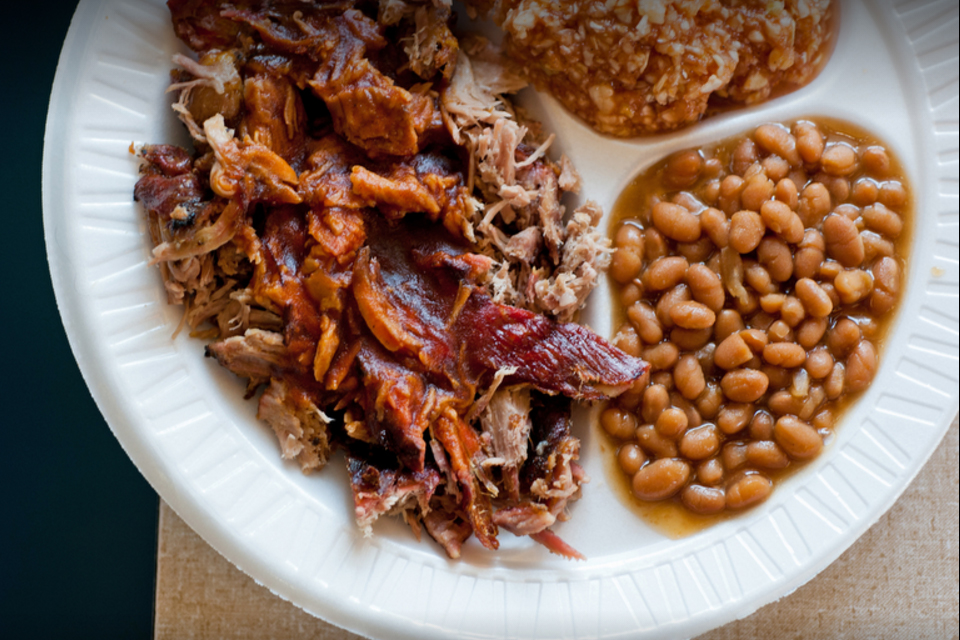 In honor of May being "National BBQ Month", Google Trends were analyzed to calculate the most popular BBQ spots in North Carolina by search volume.
According to our survey, Charlotte's Midwood Smokehouse is the dominant winner when it comes to search volume, taking home 83% of all queries related to barbecue in the state.
Red Bridges BBQ in Shelby, Switzerland Café in Little Switzerland, Skylight Inn BBQ in Ayden, and Buxton Hall BBQ in Asheville round out the top five. Combined, these joints account for 17% of all search queries. Red Bridges takes the lead with 8%, followed by Switzerland Café with 4%, Skylight Inn BBQ with 3%, and Buxton Hall BBQ with 2%.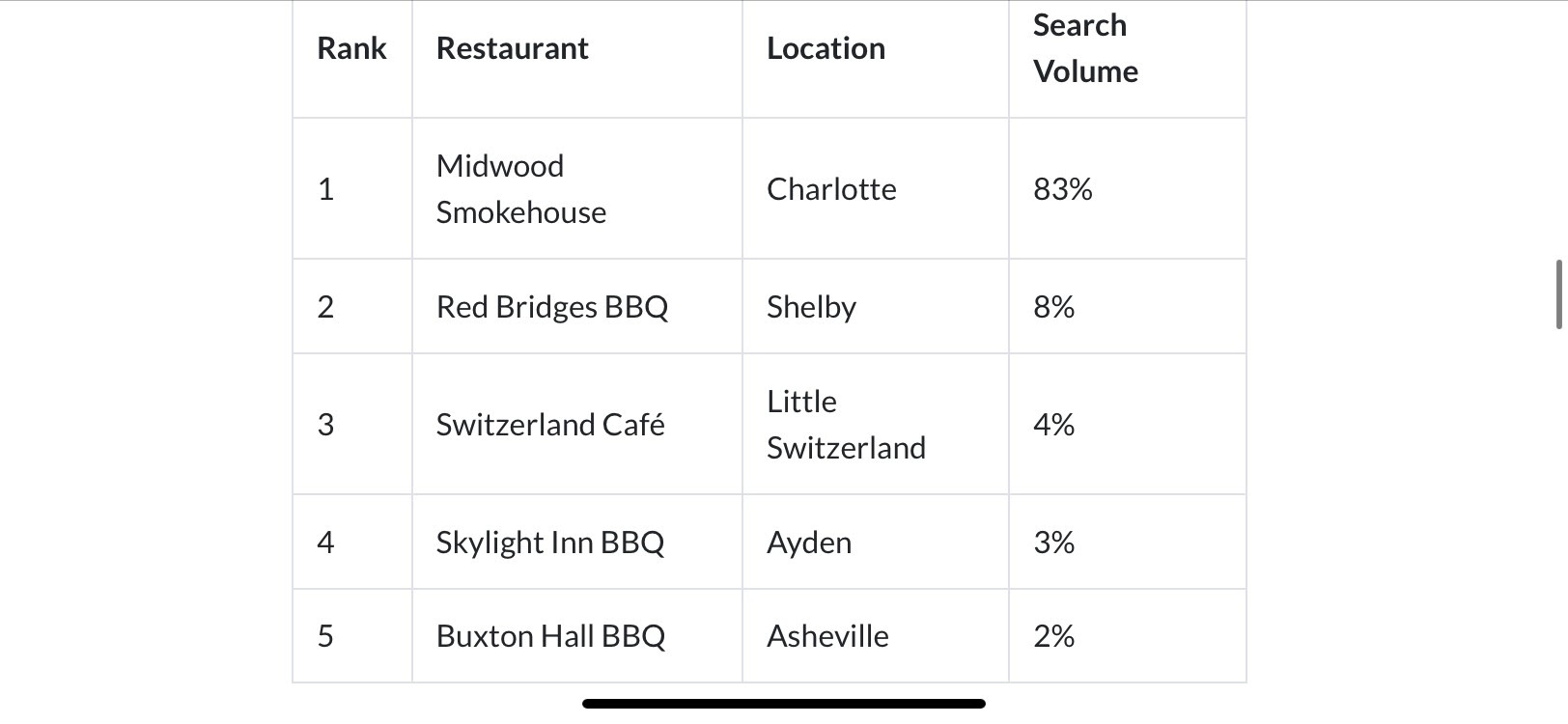 While Midwood Smokehouse reigns supreme, the other four options offer their own mouthwatering specialties. Whether you're craving burnt ends, bacon-wrapped jalapeño poppers, or smoked wings, these BBQ joints won't disappoint.
With seven locations spanning from Huntersville to Raleigh, Midwood Smokehouse makes it easy for North Carolinians to indulge in their savory meats. Whether you're a resident or just passing through, North Carolina's BBQ scene has got you covered.
What's your favorite bbq spot in North Carolina?
Comments
comments