The real estate industry relies majorly on listing data for its daily operations. There are many applications and websites used by brokers, agents, and companies that run on this data. This means that without today's technology, this industry would not be where it is today.
Initially, MLS service providers provided data to different vendors using a standard called RETS (Real Estate Transaction Standard). This is a pretty old technology that required real estate companies to continuously import data from MLS service providers. 
One of the downsides of this technology is the fact that MLS data changes all the time, making this technology quite difficult and expensive to use.
At the same time, the real estate sector, which was one of the last industries to adopt digitization, is aggressively making up for it by adopting the hottest real estate technology trends. If startups use AI and ML, one of the hottest technologies in PropTech, they are more likely to acquire investment. Thanks to monetary investments, fresh ideas, and ever-emerging real estate platform features, this business is already in its heyday.
A 
real estate tech overview 
is described in detail in the article of Sloboda Studio. It is expected that by 2050, the urban population will increase by 75% to 9.3 billion.This indicates that the most established and well-liked platforms will be those for real estate.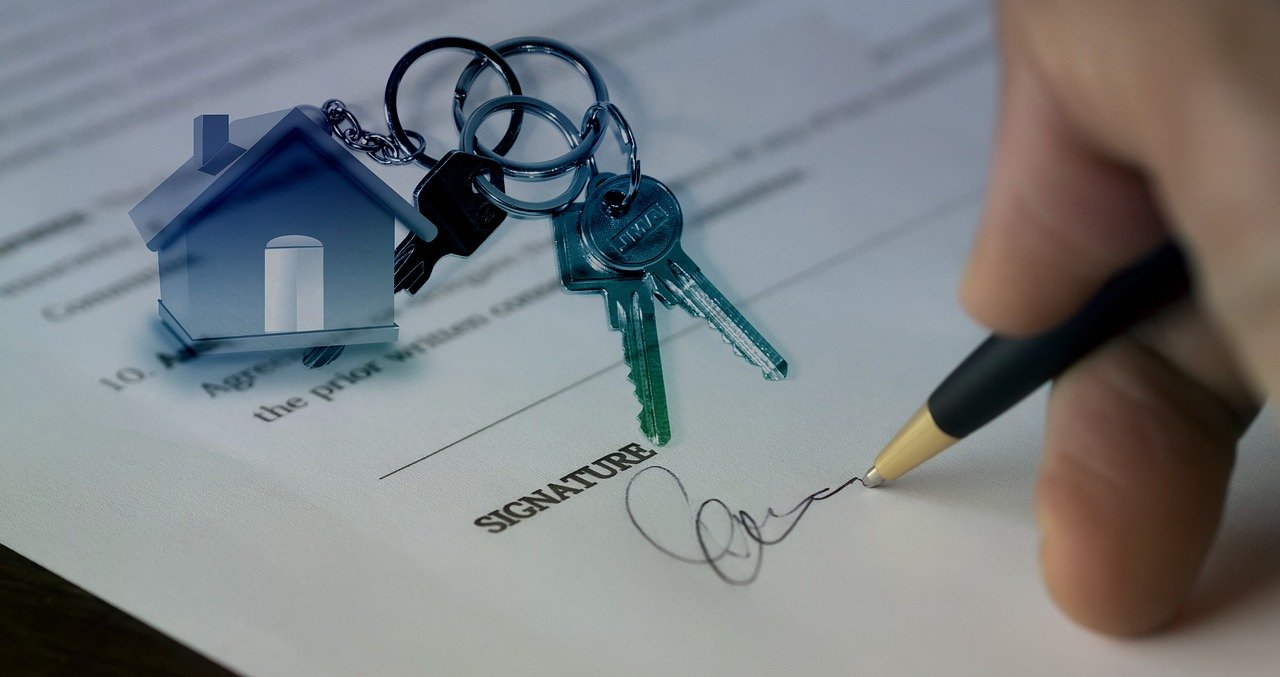 Image source: https://pixabay.com/photos/sale-sold-hand-signature-house-3701777/ 
The Role of APIs
However, the use of APIs (Applications Programming Interfaces) has made things easier. APIs are programming interfaces that dictate sharing of information and data between applications. Using APIs, real estate companies are able to import data that they need from an MLS service provider, instead of continuously pulling the data.
Furthermore, the use of APIs allows real estate companies to spend less money and time when building applications that integrate easily and meet the data requirements of different MLS providers. This accelerates the development of efficient tools available to both the companies, their agents, and customers.
Real estate businesses looking to remain relevant in the market are, therefore, left with no option but to integrate their apps with an MLS provider using APIs. The adoption of new technological innovations means that customers are most likely to use an application that is fast, meets their requirements, and that gives them what they are looking for. 
APIs are helping companies to get such applications, and real estate businesses have not been left behind.
Why are APIs Important in the Real Estate Industry?
They Help in Generating Leads
A customer looking to sell, buy or rent a property usually has many questions about the property they want. They seek answers from real estate companies. The response they get from the company determines their next action. However, there might be very many questions and customers looking for assistance that might leave the company staff overwhelmed.
This is where APIs come in. Through the use of artificial intelligence, APIs can offer correct answers to all the customers within a short time compared to when the same is done by a person. After that, satisfied customers can then be engaged further. The APIs then keep a record of all engaged customers, whether they buy or not, and allow the companies to use such data for future engagements. 
This shows how technology, in particular APIs, has opened new avenues through which real estate agents are acting lead generation. 
Improving Staff Response Time
Some customers rely on emails to talk to their service providers, including real estate agents. Imagine a situation where a real estate agent receives an email on a weekend while on holiday. The customer would have to wait until the agent reports back to work.
However, APIs have solved this. Today, customers can engage an API integrated into the real estate application and get all the information that they need. They can make a decision on whether to buy or not from the information provided by the API without having to talk to an agent.
Predicting Customer Requirements
When interacting with a customer, an API collects data related to different requirements of the customer. This data is essential when it comes to predicting future changes in customer requirements.
Using the APIs, real estate companies can analyze the collected data and gain insights into future changes in customer demands. This way, they can be able to address such changes before they actually occur.
Automated Meetings and Property Viewing
The use of APIs has made it possible for customers to find the properties of their choice from the comfort of their homes. All they need to do is feed in the features that they need into a real estate application.
After that, they do not have to physically visit the property for inspection. APIs have allowed real estate companies to automate appointments and using virtual reality, provide property tours and staging. The customer gets all this from the comfort of their homes. 
Conclusion
APIs have accelerated innovation in almost every other industry today, including the real estate industry. Consumers have also become accustomed to fast and efficient applications that provide them with what they need within a click of a button. This has forced real estate companies that want to remain relevant to adopt emerging technologies, in this case, APIs. With that, they are assured of meeting their customer requirements and remaining in business.
Comments
comments